Iguazu Argentina Birding Tour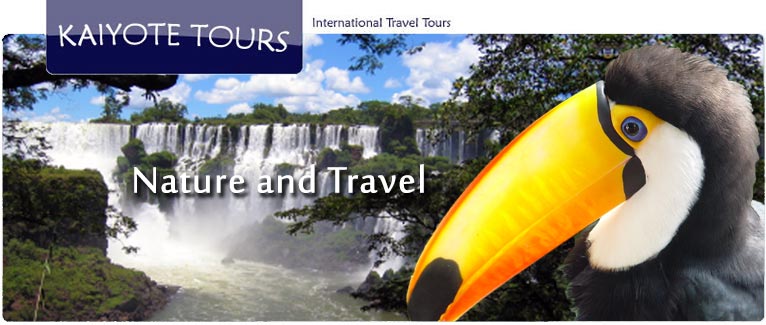 If you are interested in the Northern Argentina Birding Tour, come and join us at Kaiyote Tours!
Buenos Aires, Uruguay, Iguazu Falls, and Brazil
Add-on: Iberá Wetlands (Esteros del Iberá) and Paraguay
Our trip to Northern Argentina, Uruguay, and Iguazu Falls, both the Brazilian and Argentina sides, is one of our most mellow and relaxing trips, but we see a ton of birds, butterflies, amazing plants and animals. This trip focuses on birds, insects and wildlife, and the places we visit are very dense with wildlife and beauty. We expect to see over 250 different species of birds. Argentina is a wonderful country to visit. Iguazu Falls and the surrounding jungle is an amazing paradise for birds, wildlife, butterflies and flowering plants.
The name Argentina means "made of silver" in Italian. Spanish explorers arrived in the early 1500's and Buenos Aires was initially founded in 1536 by Pedro de Mendoza. Argentina has a population of 36.2 million and the capital city of Buenos Aires with 15.6 million in the metro area is nearly half of the total population. Buenos Aires means "good air" or "fair winds" in Spanish.
Argentina is a country of extreme and abundant diversity. Argentina's highest mountain is Aconcagua 22,831 feet and is the highest peak in the western hemisphere. The lowest point is Laguna del Carbón at -344 feet and is the lowest point in the western hemispheres. The north–south distance is 2,300 miles and the climate varies greatly; ranging from subtropical in the north to polar in the south. The weather is affected by the extreme changes in elevation, longitude and the warm Brazil ocean current and the cold Falklands current. Iguazu Falls includes 275 individual falls, making it the largest waterfall grouping in the world. It is a must see for everyone.
Argentina belongs to one of the largest ecosystems in the world with the greatest bio-diversity. Here are the stats: 15 continental life zones, 3 oceanic life zones including the Antarctic region, 9,372 vascular plant species, 1,052 bird species, 375 mammal species, 338 reptile species and 162 amphibian species. Argentina has 30 national parks helping to protect and preserve these habits and ecosystems for all life.
Buenos Aires is famous for the Tango, a musical genre and accompanying dance. The golden age of the Tango was from 1930 to mid-1950s and still today it is one of Argentina's international cultural symbols. Our last evening event in Buenos Aires will be to visit a Tango show.
Printable Bird List
(This is a checklist of the birds that we have seen on this trip)
Travel Dates:
May 19 - 28, 2024 and May 28 - June 4, 2024.

** spots left = 4

November 30 - December 9, 2024

spots left = 6

Tours by request: Any time of year is good to visit northern Argentina, but November through March is best for birding.
Group Size: 4 - 7 travelers
Trip Length: 10 - 17 days

**

Rates: Rate per person for 10-day tour = $4,350, based on double occupancy, $900 extra for solo traveler.
Rates include: Domestic transfers, lodging, breakfast, lunch, dinner, scheduled group tours, park entrance fees and basic travel insurance.
Not included: International airfare, customs & immigration fees and visas, alcohol, trip cancellation insurance.
Adventure level: Moderate, please check the "Welcome" page for definition
**If you would like to visit the Iberá Wetlands (Esteros del Iberá), which is the second largest wetlands in the world, it will add 7 more days and make for a 17-day tour. The price, based on double occupancy, is $3,150 per person, ($1,800 solo traveler fee). On this trip there will be an opportunity to visit Paraguay for a few hours. It is also possible to sign up just for the Ibera tour, which would an 8-day tour.
Special offer: Included with your trip (one per room) is a copy of the field guide "Birds of Argentina and the South-west Atlantic" by Mark Pearman and Juan Ignacio Areta. You will receive this when you reserve your trip so you will have time to study and know the beautiful birds of Argentina.
To view a photo album from a photographer who was on this tour, click here: Ersten Imaoka's Photo Album (opens new page)
Map of the travel route here: Argentina Map (this map will enlarge when clicked on, opens a new page)
Basic Itinerary
Day 1: Arrival in Buenos Aires
Most flights from the United States are over-nights flights and you should schedule your flight for arrival on "Day 1". We will meet you at the Buenos Aires Ezeiza International Airport (EZE) with a shuttle to the hotel in downtown Buenos Aires. Activities for the day will depend on the time of your arrival.
Day 2: Buenos Aires
Our hotel location is close to the Reserva Ecológica Costanera Sur, which is a large nature reserve for birding and walking along the waterfront. It is very beautiful and peaceful to walk in the park. Over 300 different species of birds have been identified at Costanera Sur Reserve. We will spend the morning birding the park where we usually see about 40 different species of birds. In the afternoon we will tour the San Telmo and La Boca neighborhoods of Buenos Aires. Both these areas are cultural centers of the city. Our favorite hotel and first choice is always the Kenton Palace.
Day 3: Colonia del Sacramento, Uruguay
Buenos Aires is located along a large, freshwater estuary that feeds into the Atlantic Ocean. The waterway is called the Rio de La Plata and just across the water is Uruguay. It is a 1-hour ferry ride to the historic city of Colonia de Sacramento in Uruguay. The city was founded in 1680 and still has many historic buildings and structures. It is a very sweet historic village. We will take the midday ferry and spend 1-night in Colonia for birding and visiting the historic village of Colonia. This is a good location to view: Brazilian Teal/Duck, Picui Ground Dove, Spot-winged Pigeon, Plumbeous Rail, Giant Wood-Rail, Spot-flanked Gallinule, Whistling Heron, Green-barred Woodpecker, Bran-colored Flycatcher, Chalked-browed Mockingbird, Hooded Siskin, Diademed Tanager and Great Pampa-Finch, just to name a few.
Day 4: Colonia and Buenos Aires
In the morning you will get a "Maté" lesson. Maté is a caffeine drink that is a very important part of the local culture. The rest of the day will be birding in the Colonia area and visiting the countryside. We will take the late afternoon ferry back to our hotel in Buenos Aires.
Day 5: Buenos Aires
In the morning we will visit birding areas within an hour's drive of Buenos Aires. In the afternoon you will have a choice to continue birding in the area or you can choose to visit the Gamboa Winery for lunch and wine tasting. In the evening we will have very special dinner and see a tango show at La Ventana.
Day 6: Fly to Iguazu
From Buenos Aires it is a 1.5 hour flight to Iguazu Falls. We will be staying at a lodge at the edge of the park where there are many opportunities for birding and viewing wildlife. The place of lodging has walking paths and is a great area for looking for birds. The hotel itself is a great location for nature and birding. There are nice gardens and a swimming pool. We will be staying 3-nights at Selva de Laurel, which is always our first choice.
Day 7: Iguazu
In the morning we will head to the heart of Iguazu National Park to view the biggest waterfalls at the "Devil's Throat" on the Brazilian side. There are numerous trails for viewing butterflies, monkeys, critters and birds. The Plush-crested Jay is friendly and abundant in the Iguazu National Park. Depending on the season, the Great-dusky Swift can be seen flying in and out of the falls, where it nests on the cliffs behind the water.
Day 8: Iguazu
Our second day at Iguazu will be spent on the Argentina side. Iguazu National Park was created in 1934 and protects 260 sq. miles, (166,400 acres) of subtropical rainforest. Iguazu has an extensive trail and boardwalk system, to view the waterfalls and forest. We will have lunch in the park and in the afternoon a visit to the hummingbird garden at "Jardin de los Picaflores" and visit other birding location near Iguazu.
Day 9: Buenos Aires,
After a morning walk and birding, we will have a midday flight back to Buenos Aires. Will be returning to the Kenton Palace Hotel for one night. If you choose to visit the Ibera, you will stay for 2-nights. Dinner and Tango show at El Querandi.
Day 10: Fly home day or stay
Shuttle to the airport for your trip home. Depending on when your flight departs, there will be free time for your last day in Buenos Aires. Often flights back to the States leave very late in the evening. Or if you decide to stay and visit the Ibera, you will spend another night in Buenoa Aires at the Kenton Palace Hotel.
Day 11: Fly to Posadas
If you decide to stay and visit the Ibera, on this day we will fly (1.5 hours) to the city of Posadas and spend one night at the Hotel Batista. Depending on the flight schedule, there might be time to take a short trip to Paraguay.
Day 12: The Ibera
Getting to the Ibera is not easy, especially if it rains.... Once we get there, we will spend 3 nights at Posada de La Laguna
Day 13: The Ibera
Full day tour and night tour of the Ibera
Day 14: The Ibera
Full day tour and night tour of the Ibera
Day 15: Posadas
Travel back to the city of Posadas and spend one night at the Hotel Batista.
Day 16: Buenos Aires
Depending on the afternoon flight schedule, there might be time to take a short trip to Paraguay in the morning. In the afternoon, we will fly (1.5 hours) back to Buenos Aires.
Day 17: Flight Home
Shuttle to the airport for your trip home.
The northern Argentina Iguazu tour visits three countries: Argentina, Uruguay, and Brazil. If you choose to visit the Ibera, then you will also get a change to visit Paraguay. There is a small group of guides that we work with for this tour. Below you will find more information about the local guides you will meet on your tour.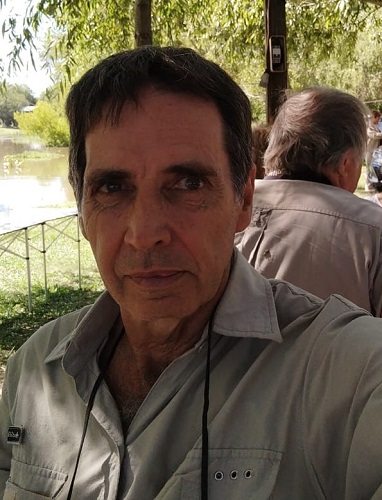 Diego Gallegos is our nature and birding guide in the Buenos Aires area. He is a top-notch birder and knows all the best locations in and around Buenos Aires for the best nature experience. Diego has been birding since he was 12 years old, and has been a professional bird guide since 1984. Diego has a degree in biology. In 2010 he created the Buenos Aires Birding Club to promote birding among local birders. Diego owns Buenos Aires Birding.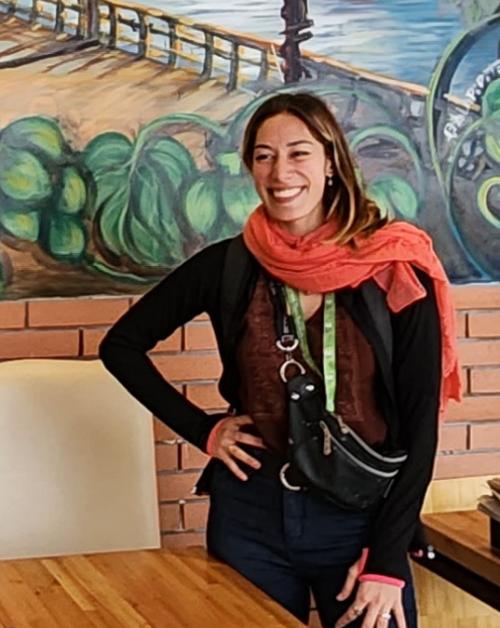 Brenda Dìaz is an artist and tango dancer. She has extensive knowledge about history and culture. She has traveled and often pays for her travels by painting large murals. Brenda studied tourism for her college degree and she has been an official tour guide at the Government House (the Pink House) and at the Teatro Colon (the Opera House). Brenda is passionate about Argentina culture, and you will find out why!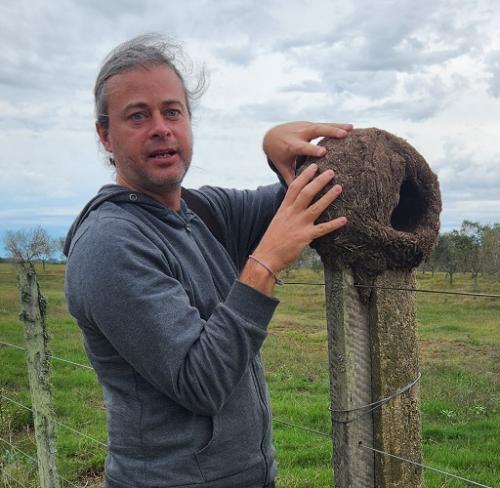 Rafael Tosi lives in the small village of Colonia de Sacramento, Uruguay. We will spend one day with "Rafa" on the Uruguay side of the Rio de la Plata. Rafa grew up in Colonia del Sacramento and the nearby town of Tarariras. He also lived in Winnipeg, Canada for a few years, where he learned English. He has a masters degree in zoology and has worked in diverse research projects and environmental impact assessments not only about birds, but also the natural life of Uruguay in general. Rafa owns Colonia Birding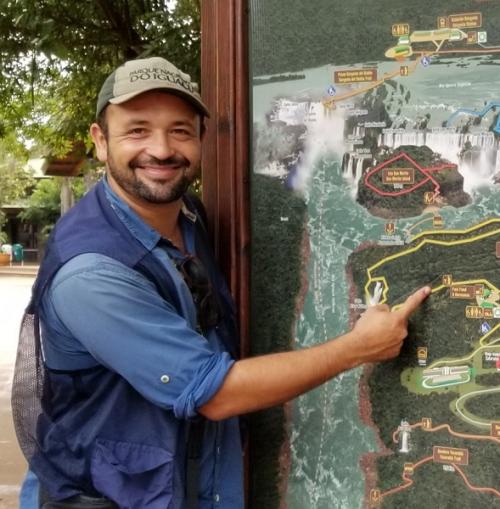 Fernando "Pocho" Cabral was born and raised in the province of Misiones, Argentina. He is a certified birding guide at Iguazu National Park for both the Argentina and Brazil sides of the national park. Not only is he an excellent birder, he also provides a fun and interesting day as well. You can find out more about Fernando on his Facebook page: Birding Iguazu