Rocky Mountain National Park Snowshoe Tours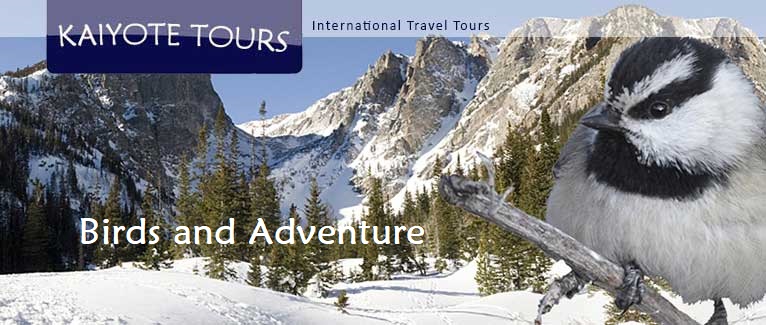 If you are interested in Snowshoeing Rocky Mountain National Park, come and join us at Kaiyote Tours!
Snowshoeing Tours
Half day tours: $65 per person. Price includes snowshoes, poles, water, and snacks.
Entrance fee into Rocky Mountain National Park is not included, if you already have a pass bring it along. A pass is good for 7 days
Call us at 970-556-6103 or email us at KaiyoteTours@gmail.com to book your trip!
Payment and Cancellation Policy
Full payment is due 72 hours prior to tour. There are no refunds within 72 hours of tour. We accept Visa, MasterCard, Discover, American Express and PayPal.
Kaiyote Tours is authorized by the National Park Service, Department of Interior, to conduct services in Rocky Mountain National Park.