Chiriquí Cloud Forest Birding Tour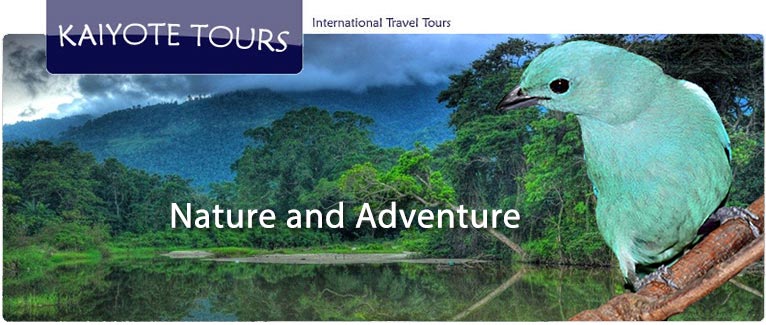 If you are interested in The Chiriquí Cloud Forest, come and join us at Kaiyote Tours!
Chiriquí: Birds of the Cloud Forest and Western Lowlands
This tour ranges in altitude from sea-level to 10,500 feet of elevation in the Talamanca mountains, giving access to a wide variety of habitats and species within relatively short drives. The Chiriquí Highlands contain a rich mosaic of agricultural land and cloud forest, which includes the regional endemic-rich Volcán Barú and La Amistad National Parks.
Travel Dates: November 9 - 16, 2022
Group Size: 6 travelers, plus guides
Trip Length: 8 days
Tour Rate: $3,450 per person ($1,200 extra for single occupancy)
Rates include: Domestic transfers, lodging, breakfast, lunch, dinner, scheduled group tours, park entrance fees and basic travel insurance.
Not included: International airfare, customs & immigration fees and visas, alcohol, trip cancellation insurance, Covid testing.
Adventure level: Moderate, please check the "Welcome" page for definition
Private Trips: We are increasingly taking people on private trips. If a group trip does not interest you, please contact about a private tour and dates you prefer.
Special offer: Included with your trip (one per room) is a copy of the field guide "The Birds of Panama" by George Angehr and Robert Dean. You will receive this when you reserve your trip so you will have time to study and know the beautiful birds of Panama.
Key Species: Black and Yellow Silky-Flycatcher, Ruddy Treerunner, Black-capped Flycatcher, Resplendent Quetzal, Ochraceous Pewee, Black-faced Solitaire, Long-tailed Silky-flycatcher, Black-thighed Grosbeak, White-Throated Mountain-gem, Prong-billed Barbet, Silvery-fronted Tapaculo, Flame-Throated Warbler, Orange-bellied Trogon, Black-bellied Hummingbird, White-throated Mountain-gem, Silvery-throated Jay, Wrenthrush
Basic Itinerary
Day 1: Arrival in Panama City
Most flights from the United States arrive late in the evening. We will meet you at the Tocumen International Airport (PTY) with a shuttle to a hotel located very close to the airport.
Day 2: Chiriquí Highlands
Domestic flight to David, and drive to the lodge in the Chiriquí Highlands with several birding stops on the way. Depending on the season, the endemic Veraguan Mango can be seen near the airport.
Day 3: Volcán Barú National Park
After an early Breakfast, we will drive to Volcán Barú National Park to search for Resplendent Quetzal in their feeding and display areas. The cloud forest along Los Quetzales Trail into the national park is shared with Long-tailed Silky-Flycatcher, Barred Becard, Black-faced Solitaire, Chestnut-capped Brush-Finch, Black-capped Flycatcher, Buffy Tuftedcheek, Ruddy Treerunner, Blue-throated (Emerald) Toucanet, Volcano Hummingbird and other highland specialties. Some sections of this trail are among the few places where the rare Silvery-throated Jay can be spotted
Day 4: La Amistad International Park
We will spend the whole day visiting La Amistad International Park, a World Heritage site part of the Talamanca Mountains, a volcanic range home to the highest concentration of regional endemic species in Panama, such as Silvery-fronted Tapaculo, Yellow-thighed Finch, Collared Redstart, Flame-throated Warbler, Prong-billed Barbet and Wrenthrush (Zeledonia).
Day 5: Volcán Lakes
This morning we will visit a private cloud forest reserve and hummingbird garden in search of highland specialties like the Volcano Hummingbird, Maroon-Chested Ground Dove, Sooty Capped Chlorospingus, Fiery-throated Hummingbird, and Costa Rican Pygmy-Owl. After lunch we will visit the lakes of Volcán. Two volcanic caldera lakes surrounded by secondary forest and coffee farms, providing a perfect habitat for birds like Scarlet-rumped Tanager, White-throated Flycatcher, Olivaceous Piculet, Masked Yellowthroat, and an assortment of wetland species.

Day 6: Finca Hartmann
Early morning drive to Finca Hartmann, a coffee-growing estate founded in 1940 and operated by the founding family to this day. We will visit the plantation and the coffee-processing facilities. After our picnic lunch we will explore the property, site to several biological research programs, and its nearby forests for highland species like Orange-bellied Trogon, Golden-browed Chlorophonia, Red-headed Barbet, Chiriquí Quail-Dove, White-crowned Parrot, Fiery-billed Aracari, Golden-Olive Woodpecker, Pale-billed Woodpecker and many more.
Day 7: Paraiso lowlands
After breakfast, we leave our hotel fully-packed and drive to Paraiso in the Chiriquí Lowlands, where we will search for Orange-collared Manakin, Spot-crowned Euphonia, Charming Hummingbird, Black-hooded Antshrike, Riverside Wren, Slaty Spinetail and many more. We will visit Birding Paradise, a small family-owned property with a staggering variety of hummingbirds: Long-billed and Plain-capped Starthroats, Crowned Woodnymph, Snowy-bellied Hummingbird, Blue-throated Golden-tail and up to 24 hummer species are regularly seen at their feeders. After a picnic lunch, drive to David airport for afternoon flights back to Panama.
Day 8: Flight Home
Shuttle to the airport for your trip home. Most flights back to the States leave early in the morning.