Birding Taiwan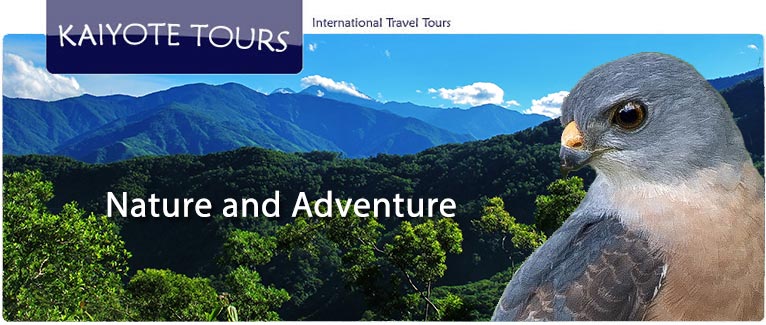 Taiwan is a very special place
If you are a birder, in Taiwan you will find 27 endemic species, with over 650 species in total.
If you are a nature lover, besides the beautiful birds, you will find wonderful forests, canyons, mountains, stunning coastlines, lots of butterflies, fantastic local people, many interesting mammals and great food!!
If you are a hiker, you will find great trails through the forests, mountains and river canyons.
Highlights: 1) Watching the sunset as 20,000 whiskered terns come to roost for the evening. 2) Visiting temples 3) walking and birding the beautiful mountains of Taiwan.
Printable Bird List
(This is a checklist of birds that we have seen on this trip)
Travel Dates October 20 – 29, every year, this is an annual trip! November 1 – 10, every year, this is an annual trip! Taroko Gorge Extension (please contact us for info)
Group Size: 8 travelers plus guides
Trip Length: 10 days
Rates Rate per person = $3,650 (based on double occupancy) Rate for single = $4,750
Rates are: Inclusive: Domestic transfers and transportation within Taiwan, lodging, breakfast, lunch, dinner, group tours, entrance fees and Allianz deluxe travel health insurance.
Exclusive: International airfare, customs & immigration fees and visas, alcohol, personal expenses such as souvenirs and expenses relating to personal choices during free time, tips for guides.
Detailed Itinerary
Day 1: Arrival in Taiwan
Flights are overnight with arrival on day one. Flights usually arrive in Taipei (Taoyuan airport) either late at night or very early in the early morning. You will be greeted at the airport and transported to the hotel in Taipei.
Day 2: Taipei
We will visit the rocky and beautiful northern coast of the island to view migratory and wintering birds. We will visit the Taipei Botanical Gardens, where we will be able to see a few endemic bird species, like the Taiwan Blue Magpie, and where a Collared Scops-Owl likes to snooze during the day and of course, to see some very wonderful plants and gardens.
Day 3: Dasyueshan
We will be taking the day to traveling to Dasyueshan National Forest, making numerous stops along the way the view birds and natural wonders. We will be spending two nights at Dasyueshan Hotel and Guest House located within the national forest park at 6,800 feet. Besides great birding and wildlife viewing, there are many miles of great hiking trails here as well.
Day 4: Dasyueshan
We will spend the day on the mountain ranging in elevations from 6,100 – 7,900 feet. You will have options to go birding, hiking and/or relaxing at the guest house and visitor center. Besides the great birding here, including nearly 20 of the endemic species, this area is home to numerous mammals including macaques, giant flying squirrels, barking deer, serow, and will we see these animals both during the daylight hours and during night time exploring.
Day 5: Huisun and Alishan
Next stop is the Huisun Forest, making numerous stops on our way for short walks, birding and to visit cultural sites. We will have plenty of time to find birds like the endemic Chestnut-bellied Tit and Malayan Night Heron. At Huisun, you can bird, hike or relax in a hammock amongst the gardens. There are numerous butterfly species here and flocks of magpies and treepies gather daily for entertainment. After dinner, we will go exploring for nocturnal birds, mammals and critters
Day 6: Alishan
The highest mountain in Taiwan is located here: Yushan (Jade Mountain) with an elevation of 12,966 feet. We will be staying high in the mountains with good opportunities to find numerous endemic birds and the Formosa rock macaque (Taiwanese rock monkey), as well as other mammals.
Day 7: Budai
The morning activities will be in the Alishan Forest. In the afternoon, we will travel to the southwest coast. Along the way we will stop at the Pheasant-tailed Jacana Education Center to view birds and enjoy a short walk, visit waterfalls and find many birds. In the evening, we will travel to the town of Budai, which is located on the water across form the Budai harbor.
Day 8: Budai
The area of Budai is along the southeastern coast of Taiwan. There are numerous marches, reserves, canals and salt flats for viewing birds. In the evening at one of the oyster farms, about 20,000 whiskered terns come to roost and it is an amazing site to watch as the sun sets. Budai is a close to several significant historical and cultural areas. The day will be spent viewing birds and getting to know the Budai and Beimen townships.
Day 9: Taipei
Our travels will have brought us to southern Taiwan near the oldest and one time capital city of Tainan established by the Qing Dynasty in 1683. We will have time to spend the day on a cultural tour of Tainan, which has beautiful gardens, towers and temples dating back 300 years. The Nankunshen Temple, which is one of the largest temples in Taiwan, is located just outside the village of Beimen. We will be taking the high-speed train back to Taipei, a one-hour trip.
Day 10: Fly Home
There will be an airport shuttle to the airport for flights back to the States
Please note: The lodging described in this itinerary is always our first choice based on availability. If we must book with our second choice, the lodging type and style is comparable.