Guided Backpacking Trips Rocky Mountain National Park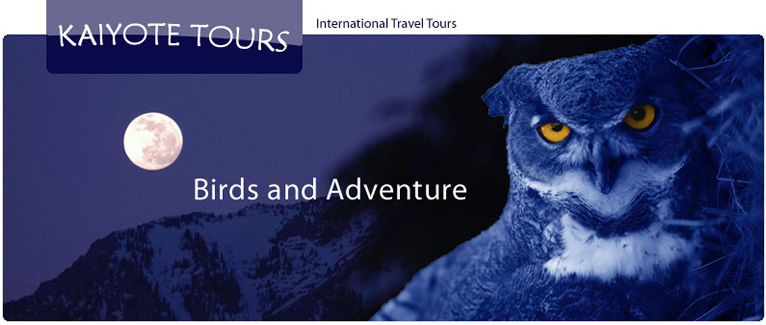 If you are interested in Guided Backpacking Trips Rocky Mountain National Park, come and join us at Kaiyote Tours!
There is nothing more wonderful than waking up in the backcountry. Mountain mornings are cool and calm. Night skies are brilliant with stars and the air is quiet. To awake next to a high mountain crystal clear lake or stream is an incredible experience.
Rocky Mountain National Park is a high elevation area. The lowest point in the park is about 8,100 feet and most backcountry campsites are located from 9,500 - 10,500 feet and some sites are located over 11,000 feet. For this reason, we only offer private trips so your entire group will be similarly acclimated to the altitude. We recommend that you arrive a few days early and stay in Estes Park (7,800 feet) or Grand Lake (8,300 feet) to help you acclimate. Altitude sickness and fatigue will ruin your trip, so please Plan Ahead and Prepare (Leave No Trace principle #1).
We recommend hiking to a location where we can set up a base camp and then day hike and explore from there. A base camp really helps if your are not completely acclimated to the altitude.
2024 dates available or you can request other dates and locations
Our 2023 schedule is booked for the rest of the 2023 season
We are now taking reservations for the 2024 season
Pricing for Private over-night backpacking trips
Private Tours: $230 per person/per day, (based on a minimum of 2-people and a maximum of 6-people), $380 per day for a private, solo traveler trip. Backpacking fee includes food, gear, back-country permit .
Concerned about carrying a heavy pack at high altitude?
If you want to go backpacking and are concerned about carrying the weight, you can have your gear carried by a porter. Our porters can carry up to 50 pounds. One porter can carry the gear for almost two people, or one porter can lighten the load for a group. It is best to figure on having one porter per two people. The cost is $185 per day. You can hire a porter for only the hike-in, if you want to carry your gear out.
Reservations: At Rocky Mountain National Park, reservations begin on March 1st of every year. Rocky Mountain National Park has limited backcountry sites and many sites book up on the first day. Please make your plans early in the year for the best options.
Click here for a List of our Favorite Places
Backpacking locations: Because of the high altitude, for each trip we hike-in and set up a base camp and stay at the same location for every night. From camp we day-hike each day to different lakes, trails, or summits in that area and so you will not need to carry a heavy pack every day. This will allow for a better trip if you are not fully acclimated to the altitude. Please contact for more details about trips.
Payment and cancellation policy: At the time of reservation, a non-refundable fee of $20 per person per day is due. The remaining balance is due 3 months prior to the trip and is non-refundable, but if you need to cancel, you can receive credit for a future trip for any of our domestic tours. We accept Visa, MasterCard, Discover, American Express.
Kaiyote Tours is authorized by the National Park Service, Department of Interior, to conduct services in Rocky Mountain National Park.
Included in fees
1) Tent
2) Sleeping bag
3) Sleeping pad
4) Backpacking pack
5) Bear canister (hanging food prohibited)
6) Stove and fuel
7) Water filter
8) Food: Let us know if you require coffee/caffeine, vegetarian or anything special.
Although we provide all the necessary gear, you can also bring your own gear.
Not included: Transportation to and from trailhead and National Park entrance fee for your vehicle. If you will not have a car, we can possibly make transportation arrangements for you, based on availability.
You can read a short story about my backpacking adventures
by clicking here: My Osprey Backpack