Great Sand Dunes National Park Backpacking Guided Tours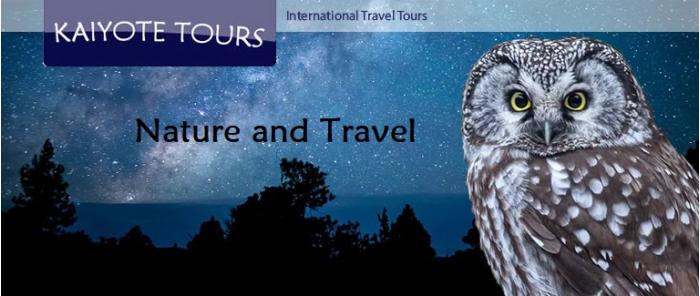 If you are interested in Great Sand Dunes National Park guided backpacking tours, join us at Kaiyote Tours!
Overnight Backpacking: The park has three main trails for hiking and backpacking. Backcountry sites are limited along the trails, and there are only seven sites because most people want to camp on the sand dunes. It sounds like fun camping on the dunes, but here are a few reasons not to: 1) Sand can be extremely hot. 2) When it rains, sand sticks to everything. 3) High winds create annoying and sometimes painful sandblasting. 4) Lightning hazards. 5) No water. These are the reasons that we camp amongst the Pinyon and Ponderosa Pines at the base of the dunes, and then day hike in the dunes and hike along the 4x4 road.
Call us at 970-556-6103 or email us at KaiyoteTours@gmail.com to book your trip!
Pricing for over-night backpacking trips
Private Tours: $265 per person, per day (based on a minimum of 2-people), $465 per day for a solo traveler private trip. Backpacking fee includes back-country permit, gear and food.
Reservations: At the Great Sand Dunes National Park, back-country sites can be reserved three months in advance and many backcountry sites book up on the first day, so please make your plans early in the year for the best options.
Payment and cancellation policy: At the time of reservation, a non-refundable fee of $20 per person per day is due. The remaining balance is due 3 months prior to the trip and if you need to cancel due to the pandemic, you can receive credit for a future trip for any of our domestic tours. We accept Visa, MasterCard, Discover, American Express and PayPal.
Not included: Transportation to and from trailhead and National Park entrance fee for your vehicle. If you will not have a car, we can possibly make transportation arrangements for you, based on availability.
Concerned about carrying a heavy pack at high altitude?
If you want to go backpacking and are concerned about carrying the weight, you can have your gear carried by a porter. Our porters can carry up to 50 pounds. One porter can carry the gear for almost two people, or one porter can lighten the load for a group. It is best to figure on having one porter per two people. The cost is $185 per day. You can hire a porter for only the hike in, if you want to carry your gear out.
Included in overnight backpacking fees
1) Tent
2) Sleeping bag
3) Sleeping pad
4) Backpacking pack
5) Bear canister (hanging food prohibited)
6) Stove and fuel
7) Water filter
8) Food: Let us know if you require coffee/caffeine, vegetarian, or anything special.
Although we provide all the necessary gear, you can also bring your own gear.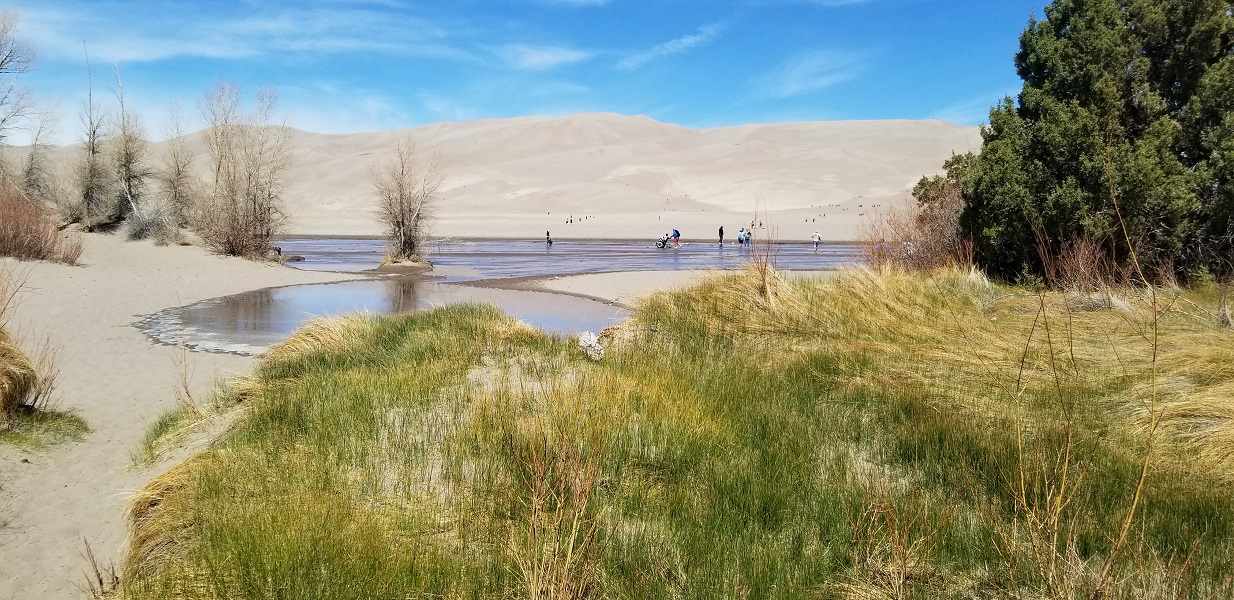 Private and custom tours at the Great Sand Dunes National Park and Preserve.
Kaiyote Tours is authorized by the National Park Service, Department of Interior, to conduct services in the Great Sand Dunes National Park and Preserve.