Olympic National Park Overnight Backpacking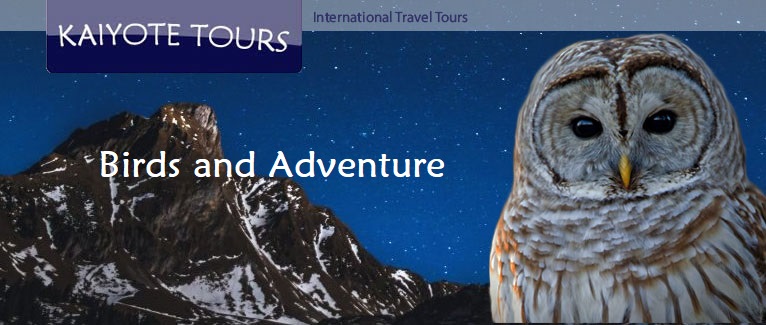 If you are interested in Olympic National Park Overnight Backpacking, come and join us at Kaiyote Tours!
There is nothing more wonderful than waking up in the backcountry wilderness of Olympic National Park; mornings are quiet and serene. Night skies are brilliant with stars and the air is clean and pure. To awake next to a crystal clear lake or stream is an incredible experience. Along the coast, the sound of the ocean surf will bring sweet dreams to you. Nature has an amazing way to bring you closer to yourself and all that truly matters.
Olympic National Park has over 600 miles of hiking trails! Covering 1440 square miles (922,000 acres) the park contains some of the most spectacular wilderness in North America. Olympic National Park is part of the largest temperate rainforest in the world and contains some of the last remaining old growth forests. Elk and deer can be seen roaming the meadows and river valleys. Bears, mountain lions and bobcats are in the forested areas and small mammals like marmots, chipmunks and snowshoe hares are abundant. Along the Pacific Coast, low tide reveals a wondrous ocean world amongst the rocks and shore pools. Sea otters, seals, sea lions and whales can be seen from shore. During the summer, the colorful wildflowers and alpine plants are stunning. Over 300 different species of birds have been identified. From the top of Mount of Olympus to the Pacific Coast, Olympic National Park is best seen with boots on the ground in the wilderness of the backcountry.
Pacific Banana Slugs: Scroll down below the video and photos to read about banana slugs.
So many choices: Do you want to camp deep in the old growth forest or atop the mountain meadows or in the massive valleys of glacier fed rivers or along the ocean coast? There is great backpacking all year round in Olympic National Park.
Major areas of the park where we offer backpacking trips:
Rainforests: Hoh Rainforest, Bogachiel Rainforest, Quinault Rainforest
Mountains: Sol Duc Valley, 7-Lakes Basin, Grand Valley, Royal Basin
Pacific Coast: Shi Shi Beach, Cape Alava, Shipwreck Coast
Elwha Valley: Rivers, Lakes and Forests for long distance backpackers
Dates
Our 2023 season is booked and we highly recommend making your plans for 2024
Pricing for over-night backpacking trips
$230 per person/per day, (based on a minimum of 2-people), $380 per day for a private, solo traveler trip. Backpacking fee includes food, gear, and back-country permit.
How Many Nights?
April and May
The months of April and May can still be snowy in the mountains, but the Pacific Coast and lowland rainforest, such as the Hoh and the Quinault, are snow free and great places camp. You will find quiet and pristine wilderness and these places are also areas that we can have nightly campfires. The rainforest is at its greenest and most beautiful in the early springtime. The Pacific Ocean can be impressive and exciting when the spring surf roars and rolls in. Don't worry about getting rained on, we travel with rain tarps and weather protection to make for a great experience, in case of rain.
June through September
Summer is the dry season and the months of June and September will get some rain and the temperatures are perfect; not too hot and not too dry on the Olympic Peninsula. During the months of July and August, it rarely rains and temperatures can be very warm.
Call us at 970-556-6103 or email us at KaiyoteTours@gmail.com to book your trip!
Payment and cancellation policy: At the time of reservation, a non-refundable fee of $20 per person per day is due. The remaining balance is due 3 months prior to the trip and is nonrefundable, but if you need to cancel, you can receive credit for a future trip for any of our domestic tours. We accept Visa, MasterCard, Discover, American Express.
Kaiyote Tours is authorized by the National Park Service, Department of Interior, to conduct services in Olympic National Park. Kaiyote Tours holds a commercial use permit to conduct services in Olympic National Forest and Washington State Park lands.
Included in fees
1) Tent
2) Sleeping bag
3) Sleeping pad
4) Backpacking pack
5) Bear canister (hanging food prohibited)
6) Stove and fuel
7) Water filter
8) Food: Let us know if you require coffee/caffeine, vegetarian or anything special.
Although we provide all the necessary gear, you can also bring your own gear.
Not included: Transportation to and from trailhead and National Park entrance fee for your vehicle. If you will not have a car, we can possibly make transportation arrangements for you, based on availability.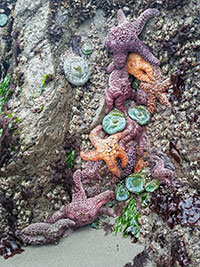 Required to bring (not included):
1) Medications and/or Epi pen that you require
2) Durable water bottle; 1 liter
3) Headlamp (hands free flashlight), small size
4) Bug spray in travel sizes
5) Sunscreen in travel sizes
6) Sunglasses
7) Small personal emergency kit
8) Hand Sanitizer
9) Small quick dry hand/face towel
10) Toiletries, like toothpaste and deodorant, in travel sizes
Suggestions:
1) If you want to fish, let us know in advance.
2) Camera
3) Compact binoculars
4) Swimsuit or quick dry shorts and shirt
5) Pillowcase to make a pillow using the clothes you're not wearing
Clothes needed:
1) Warm base layer, top and bottoms for sleeping (Smartwool long underwear).
2) Short and long sleeve shirt.
3) Shorts and light weight zip-off pants.
4) Light weight fleece
5) Wind/rain pants and jacket. Gortex outer shell is recommended.
6) Hats (one for warmth and one for sun), gloves/mittens and neck gaiter.
7) Boots: must be already broken in! Blisters will absolutely ruin and put an early end to your back-country trip. Hiking boots need to go above your ankles to support and protect your ankles from injury. Sprained ankles are the most common injury in the park.
8) Extra socks.
9) Extra underwear.
Questions:
1) Does anyone in your group require caffeine in the morning? If so, in the form of coffee, tea or energy drinks?
2) Does anyone in your group have severe allergies to any type of food or insect stings/bits?
3) Is anyone in your group a vegetarian or have special diet requirements?
4) Are there any foods you especially hate or especially love or are you open to all types of food?
You can read a short story about my backpacking adventures
by clicking here: My Osprey Backpack
Banana Slugs
Whether you love them or hate them, banana slugs are fascinating and have evolved into interesting critters. Banana slugs are a type of mollusk, called gastropods, which are snails and slugs from saltwater, freshwater, land, or sea. Banana slugs most likely evolved from sea snails. Land snails carry a shell for protection and because of this, land snails can only live in areas that have sources of calcium to grow that shell, whereas slugs can fill the niche of land areas that are low or absent of calcium, hence slugs can live almost anywhere. Banana slugs like cool, moist areas to rest and they will return to favorite places they like, and these places are called "homes". Banana slugs can float and are able to swim by twisting in a sideways motion.
The banana slug is the second-largest species of land slug in the world, growing up to 9.8 inches long (25 cm) and can move at 6.5 inches (17 cm) per minute. In Washington State the native banana slug is called the Pacific Banana Slug, Ariolimax columbianus. On the Olympic Peninsula, most of the slugs are a dark olive green, with black spots, compared to the bright yellow banana slugs of California. The California Banana Slug is the mascot of the University of California at Santa Cruz. Go Slugs! The specific color of a slug can indicate diet, age, health, and habitat camouflage.
Slugs do not see very well; they can only detect changes in light intensity and movement. Slugs have two sets of tentacles on their head and the tentacles can retract and extend to avoid damage. If a predator bites off a tentacle, the slug can grow a new one. The upper and longer tentacles (called "eye-stalks") hold the eyes, which are the small black dots at the very end. The lower and much shorter tentacles function as "feelers" and can also detect odors. Slugs have a strong sense of smell, which is often how they find their food and more importantly, their favorite foods. Banana slugs are detritivores; they generally eat dead organic matter and whatever "litter" falls or lies on the forest floor, but they prefer mushrooms. Slugs contribute to decomposition and the nutrient cycles of the forest and are an important aspect of the ecosystem.
If you hold a Banana Slug, sometimes you can see and feel, the slug scraping your skin with its toothed tongue, called the "radula" and its "odontophore" (the supportive cartilage), which are both used like a guillotine to chop and pull food into the esophagus. The rows of teeth are continually breaking off and are quickly replaced with the next row of growing teeth. Their mouth is only used for eating, they do not breath through their mouth. On the upper top front part of the slug's body, there is second layer of flesh called the "mantle". This is the same area where a snail would grow a shell. The mantle is a protective covering for several important biological parts of the slug. On the right side of the mantle, there is a hole, a large pore, called the "pneumostome", this is the opening to the lung. Slugs only have one lung and breath through the pneumostome. Slugs can open and close the pneumostome to breath and to conserve or release moisture and gases. Underneath the mantle, on the same side as the pneumostome, is the anus and the genitalia opening.
Banana slugs are true, simultaneous hermaphrodites and each slug has both male and female sexual organs at the same time. Mating with a partner is more desirable, but if a partner is not possible, self-fertilization often happens. The male sexual organ of an adult is quite large in proportion to the female organ and while mating, it sometimes happens that the banana slugs are unable to detach and so the male organ will be bitten off ("apophallation") using the slug's radula. If a banana slug has lost its male sexual organ, it can still mate as a female, making its hermaphroditic quality a valuable adaptation. Slugs will lay about 75 small translucent eggs, which develop and hatch on their own.
Toxic Slime: Slugs have a protective coating of slim which is produced and used by all parts of the exterior body. The slime enables slugs to stick to objects and easily slide along a surface. The slime will move from front to back along the slug's exterior body and the moving slime helps keep the slug clean of debris. This direction of slime flow will sometimes create a small tail of debris at the end of the slug, which sometimes the slug eats. Slugs can also produce a slime cord like a rope for lowering itself quickly. The slime also contains pheromones to attract other slugs for mating. The slime secreted by banana slugs contains chemicals that can numb the tongue of predators; it tastes horrible and is hard to swallow. Garter snakes and salamanders will occasionally eat slugs. Many mammals, including people, will eat slugs, but mammals will first need to remove the toxic slime. Animals like raccoons and small mammals will roll the slugs in soil to clean off the slime. Soaking a slug in vinegar will remove slime, but they are still not "tasty" to eat; slugs are not shell-less "escargot". Banana slugs can carry parasites like tape worms, flukes, and round worms.