Great Sand Dunes National Park Birding Tours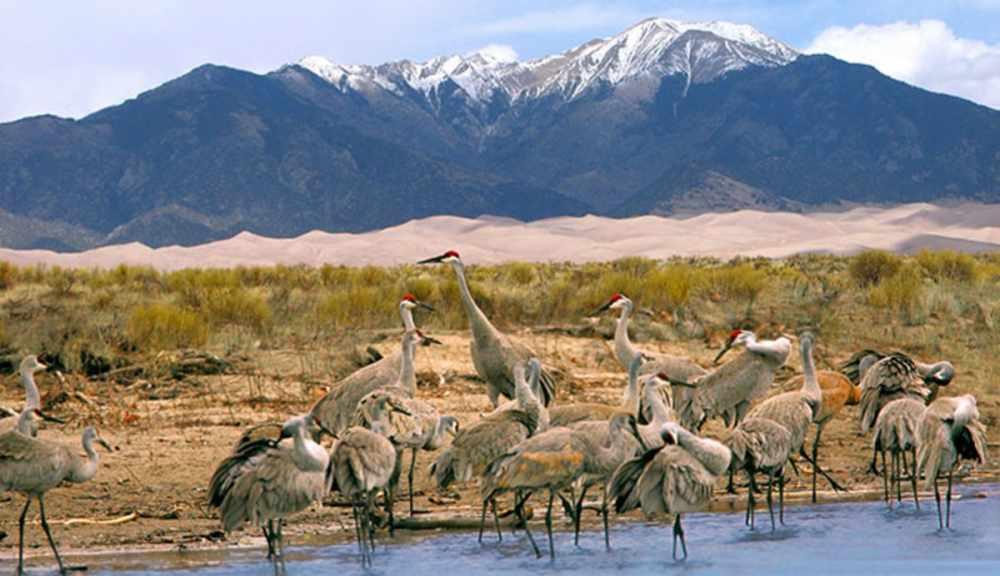 If you are interested in Great Sand Dunes National Park Guided Birding Tours, join us at Kaiyote Tours!
There is more to the Great Sand Dunes than sand!
Birding and Wildlife Tours: Over 250 different species of birds have been identified at the Great Sand Dunes and the park has about 40 miles hiking trails and 4x4 roads, (not including the sand dunes). Most of the hiking is very easy and good for looking for birds and wildlife. I recommend either car-camping at the Pinon Flats Campground or staying at a local hotel in Alamosa or Monte Vista for a multi-day visit to the Sand Dunes.
Mammals include: Pika, yellow-bellied marmot, bighorn sheep, black bear, snowshoe hare, Abert's squirrel, gray and red foxes, cougar, coyote, mule deer, elk, pronghorn, water shrew, beaver, porcupine, kangaroo rat, badger.
Endemic insects include: The Great Sand Dunes tiger beetle, Circus beetle (Eleodes hirtipennis), Werner's beetle (Amblyderus werneri) and Triplehorn's beetle (Amblyderus triplehorni), which are ant-like flower beetles.
Reptiles, Fish, and Amphibians include: Short-horned lizard, fence lizard, many-lined skink, bull snake, garter snake, Rio Grande cutthroat trout, Rio Grande sucker (Catostomus plebeius), fathead minnow, tiger salamander, chorus frog, northern leopard frog, spadefoot toad, Great Plains toad, and Woodhouse's toad.
Stargazing, Night Sounds and Sunset: We don't have a telescope, but we love to go into the National Park at night and look for shooting stars, falling meteorites, the Milky-way and orbiting satellites. We will teach you about the constellations of the sky. The mountain sky is truly clear and on a moonless night, you will be amazed about the number of stars in the sky. When the moon is out, it is so bright you can read a book! Nighttime is also a great time for night sounds. Dress warm, the dunes and mountains can be cold at night. Bring a blanket (if you want to lay down to view the stars), bring a flashlight (one with a red-light option is best), and binoculars. You can see a lot with binoculars, including the Andromeda Galaxy.
Call us at 970-556-6103 or email us at KaiyoteTours@gmail.com to book your trip!
Pricing
Pricing for full day private tours: 1 - 3 people = $330, please contact us for 4 or more people.
Included: Snacks, and water to refill your water bottle. Please bring your own lunch and water bottle.
Not included: Great Sand National Park entrance fee. If you already have a pass, please bring it along. Lunch and water bottles are not included.
Stargazing including a sunset walk, lasts 3 hours. Price is $65 per person. Not included: national park entrance fee. If you already have a pass, please bring it along.
Payment and Cancellation Policy: Full payment is due 72 hours prior to tour. There are no refunds within 72 hours of tour. We accept Visa, MasterCard, Discover, American Express and PayPal.
Suggested to bring for day tours:
1) Backpack for your gear
2) Rain gear or rain poncho or umbrella
3) Refillable water bottle
4) Sunscreen and bug spray
5) Hats for both sun and warmth
6) Binoculars
7) Wear Layered comfortable clothes.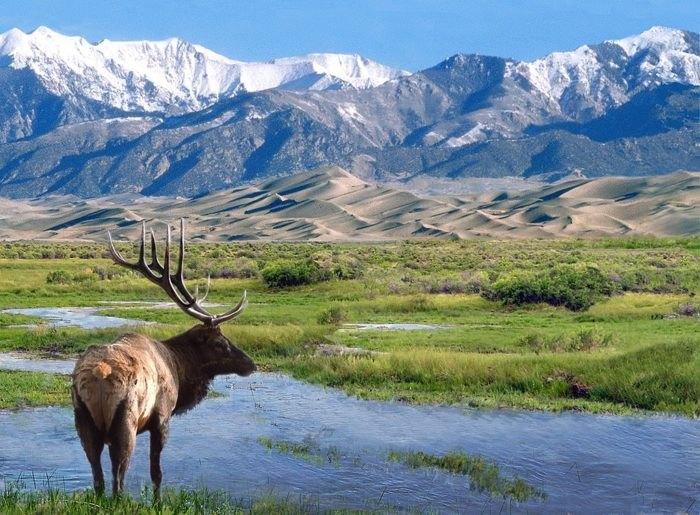 Private and custom tours at the Great Sand Dunes National Park and Preserve.
Kaiyote Tours is authorized by the National Park Service, Department of Interior, to conduct services in the Great Sand Dunes National Park and Preserve.