Birding Vestmannaeyjar Islands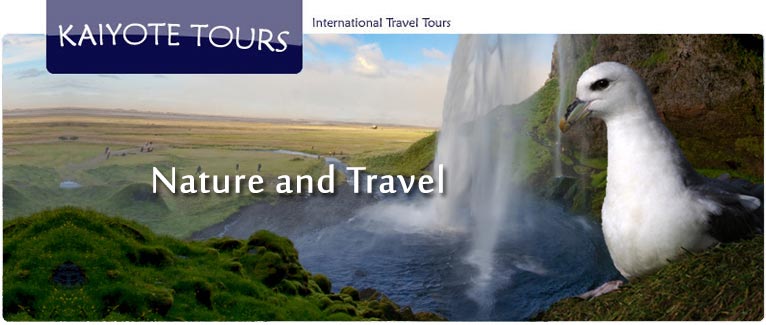 If you are interested in Birding the Vestmannaeyjar Islands, come and join us at Kaiyote Tours!
Vestmannaeyjar Islands, Iceland
Iceland really is a magical and mystical place. The natural geological wonders, landscapes, birds, and ocean life are unforgettable!
Please join us! You will see and experience amazing waterfalls, glaciers, volcanoes, fantastic birding, eating at the finest restaurants in Reykjavik, walking the incredible landscape of this amazing island, soaking in natural thermal hot springs, sleeping at great hotels, snuggling in cozy cabins, Nordic shopping, Icelandic horses, and charming Vikings!
This tour is a shortened version of our Southwest Iceland trip.
Printable Bird List
(This is a checklist of birds that we have seen in the month of May)
Travel Dates: May 14 – 20, 2022
Group Size: 4 Travelers plus guides
Trip Length: 7 days
Rates: Rate per person = $3,150 (based on double occupancy)
Rates include: Domestic transfers, lodging, breakfast, lunch, dinner, scheduled group tours, entrance fees, and Allianz basic travel insurance.
Not included: International airfare, customs & immigration fees and visas, alcohol, trip cancellation insurance.
Adventure level: Easy, please check "Welcome" page for definition
Special offer: Included with your trip (one per room) is a copy of the "Icelandic Bird Guide: Appearance, Way of Life, Habitat" by Johann Oli Hilmarsson. You will receive this when you reserve your trip so you will have time to study and know the beautiful birds of Iceland.
More photos can be found here: Photo Gallery (opens new page)
Basic Itinerary
Day 1: Arrive in Reykjavik
Flights are usually overnight with early morning at the Keflavik International Airport (KEF). It is a 45-minute shuttle ride to Reykjavik from the airport. There are many great and interesting lodging places in downtown Reykjavik... we have many favorites. Breakfast is a traditional Icelandic offering of fish, cheese, meats, breads, cereals, etc. Activities for the day depend on your arrival time. Common birds we see in the city are: Redwing, European Blackbird, Raven, Black-headed Gull, Whooping Swan, Greylag Goose, Arctic Tern and Common Snipe.
Day 2: Reykjavik
Reykjavik is the capital of Iceland and is rich in maritime history and close to numerous geological wonders. Options for today are hiking along the peninsula, birding, and checking out the shops and museums of Reykjavik. In the harbor and along the peninsula birds we easily see: Common Redshank, Northern Fulmar, Gannet, Shag, Great Cormorant, Common Eider, Long Tailed Duck and of course, Puffins!
Day 3: Vestmannaeyjar Islands
It is a beautiful 2-hour drive from Reykjavik to the port of Landeyjahöfn, where we will be taking a 30-minute ferry ride to Heimaey Island. This ferry ride offers great views of the islands and pelagic bird sightings. The Vestmannaeyjar Islands are one of the best birding spots in southern Iceland and here is where we will see lots of puffins and other seabirds.
Day 4: Heimaey Island
Heimaey Island is part of the Vestmannaeyjar Islands and is a very special place. We will have a full day for birding and for walking and watching birds on Heimaey Island. In 1973, there was a volcanic eruption on the island and nearly half the town was destroyed.
Day 5: Hveragerði
In the morning we will be taking the ferry back to the mainland and then it is a 1-hour drive to a small village called Hveragerði. We will be spending the day wandering and exploring the Southwest coast. We will visit Seljalandsfoss waterfall, which has a trail that goes behind the falls. There are amazing cliffs and rocks along this southern coast. We will visit the Skógar waterfall and museum. This area also has beautiful sand beaches where Puffins and Oystercatchers can be seen in the coves. It is a short walk to get close to the Sólheimajökull Glacier.
Day 6: Sandgerði
The Hengill geo-thermal power plant, which is open to the public, is a good place to witness geo-thermal energy at work. On the Reykjanes Peninsula we will be staying at an area that is close to the coast and ponds for excellent birding. Here we will easily find Rock Ptarmigans. Reykjanesfólkvangur is a large nature preserve to protect flora, fauna, and geological areas. In the afternoon we will be visiting the wonderful and amazing thermal pool called the Blue Lagoon for a swim and a soak. We will be staying at the edge of the Reykjanes Peninsula which is an excellent birding location with numerous geological sites
Day 7: Fly Home
Flights usually leave in the late afternoon, so we will have time in the morning for birding and exploring. Our place of lodging is about 15 minutes from the airport.
Please note: The lodging described in this itinerary is always our first choice based on availability. Details of this trip are a little vague as it is VERY flexible. Destinations throughout the trip are based on the desires, ability, and goals of the group.