International Birding, Adventure and Travel Tours Reviews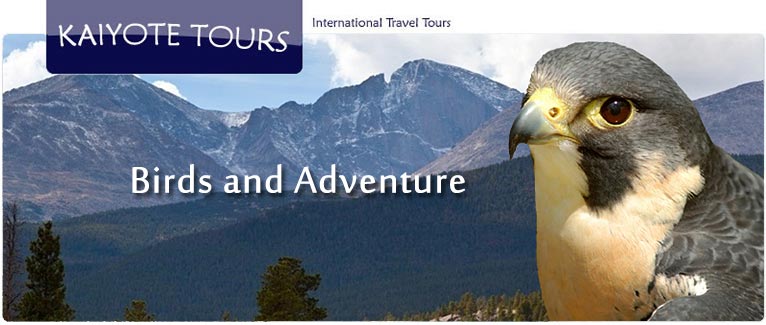 Below are some of the wonderful reviews left by our clients
Thank you so much!
If you'd like to leave your own review, tap on the button below or send us an email

The above Google icon used to be a link to my many 5-star Google reviews. My company originated in Colorado in 2007, and then I moved my business to Washington State in 2015. In June 2020, I moved back to Colorado. When I tried to change my address back to Colorado, Google suspended my business account, "due to suspicious activity". I have contacted them three times, and all I get back is computer generated responses. If you know of anyone who can help with getting my Google business account reinstated, please help me. Losing my Google reviews has definitely hurt my business.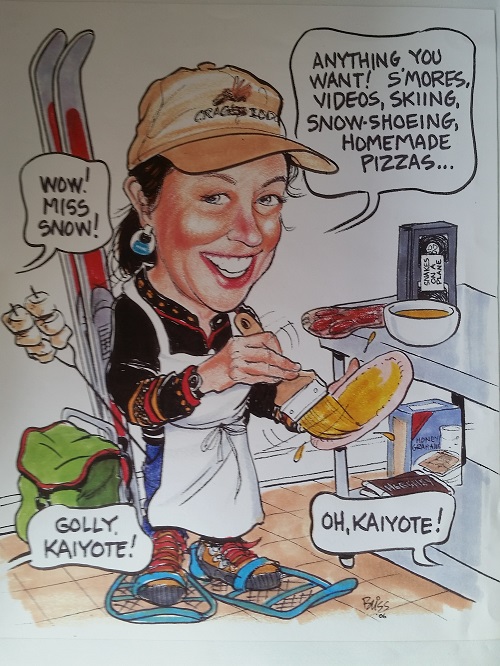 You can also read reviews about our tours at Stridetravel
We look forward to guiding you on your next adventure
Please contact us with any questions you might have
Below are comments given to us by our clients
---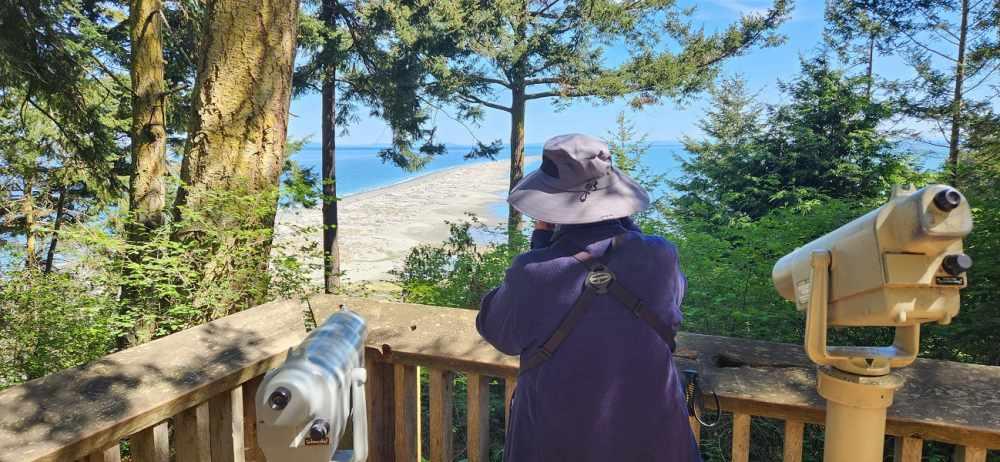 "Kaiyote Tours arranged an enjoyable and assorted itinerary to help me with familiarization of the birding areas around Sequim, WA, and found terrific birds all along the way! I look forward to more such days taking in various other local areas as well as more extensive international trips with Kaiyote Tours!"Linda Archer, Birding the Olympic Peninsula, Washington May 2023
---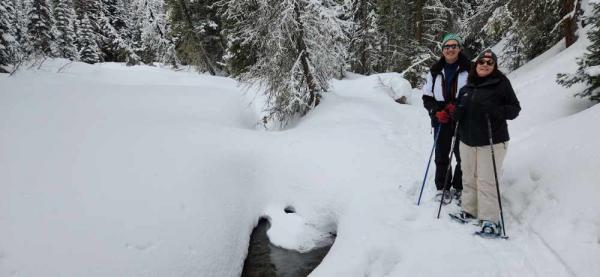 My husband Tony and I enjoyed snowshoeing in Rocky Mountain National Park with our skilled guide, Kaiyote Snow. Kaiyote met us outside the entrance to the park and curated a tour along the Colorado River Trail. She arrived prepared with all our gear, including snow shoes and trekking poles. After a quick safety lesson about cold exposure, she explained how to use the equipment, and we set off. During the three-mile round trip trek, we enjoyed learning about flora and fauna in the park, watched for wildlife by observing tiny animal tracks, and even dug down to find the Colorado River blanketed in fresh snow. Three hours flew by as we took well-timed breaks to enjoy the vistas and the snacks Kaiyote offered. It was a spectacular morning, as the weather was perfect, and we could spend time enjoying nature with a fabulous guide to show us the way. Jeanine and Tony Consoli at Rocky Mountain National Park, February 2023
---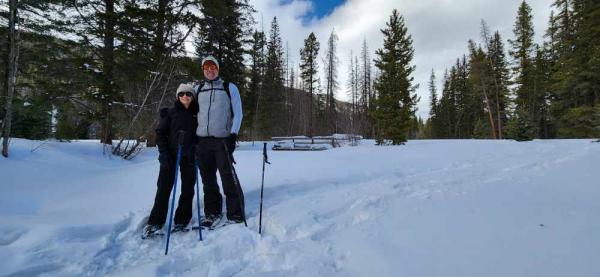 Nothing but wonderful things to say about Kaiyote. This was our first time snowshoeing and after a quick google search we went with Kaiyote Tours. She took the time to ensure our equipment was properly fit, tell us about the National Park, and gave us insightful information as we meandered through the park. I would highly recommend her services for the novice and seasoned hiker alike. Eddie and Vicky at Rocky Mountain National Park, February 2023
---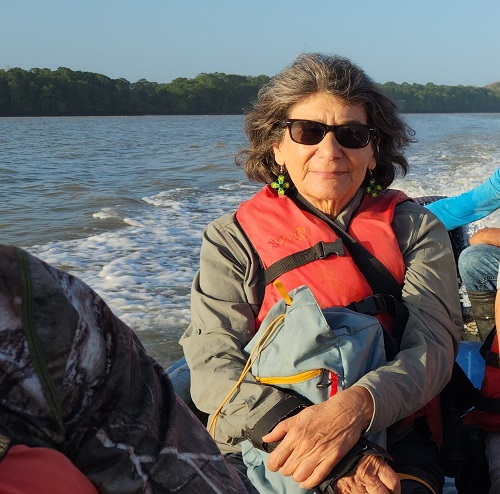 I have traveled to many countries with Kaiyote including my third trip to Panama in Jan-Feb of 2023. On each trip I was able to see new birds along with the old favorites , (am up to over 300 species including 29 species of raptors). As usual when traveling with Kaiyote, we had lots of laughs and unexpected adventures. She has extensive knowledge, patience and love of the outdoors. The local guides, Nando and Ismael were superb, and them alone, worth a trip. Panama is a hidden gem that I hope to visit again. I highly recommend booking a trip with her. Anne Ardillo, Panama January 2023
---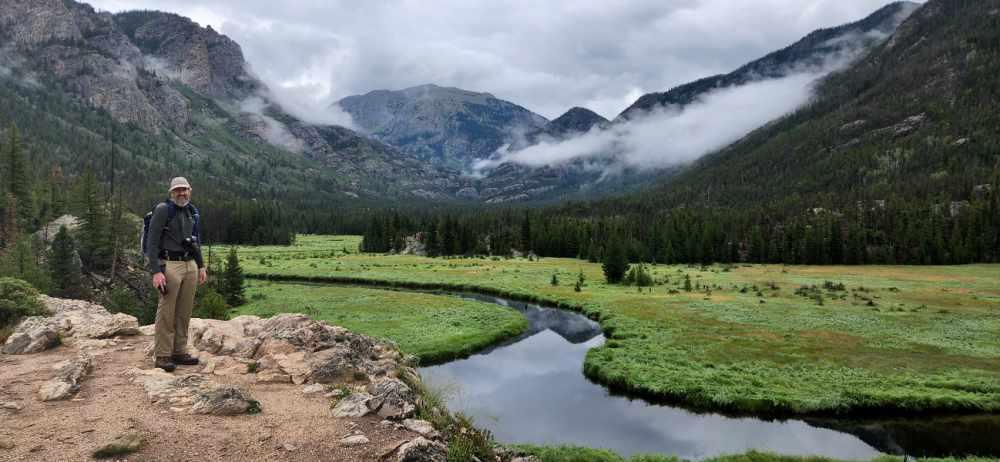 Kaiyote is by far the best guide I have ever used to explore nature.  She provides a great experience and great customer service.  Her incredible breadth of knowledge about animals, plants and geography as well as the people and culture of the area makes for an exceptional experience.                                                                   Ron Wheeler, Rocky Mountain National Park August 2022
---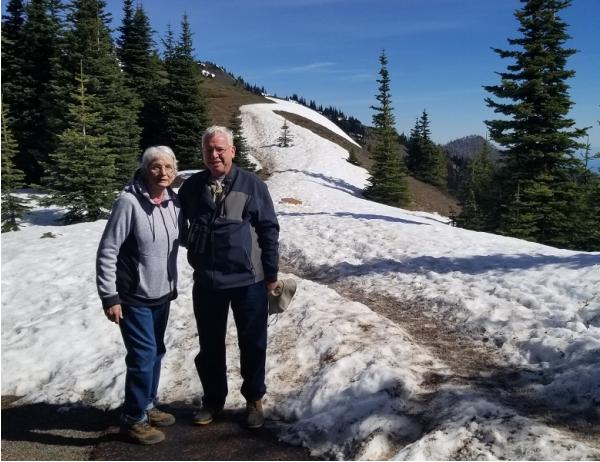 Olympic Peninsula 5-day Tour June 2022:  My wife and I have been on four adventures with Kaiyote Tours. Each has been a thrilling and eye-opening trip. The birds we saw in Iceland, Columbia, Taiwan and Washington State were beyond expectation. In addition she pointed out mammals, trees and shrubs, architecture and also knew a bit of local history. The food was regional and delicious. I fully recommend a trip with Kaiyote Tours. I would rate her tours as five stars. J and C Rettig
---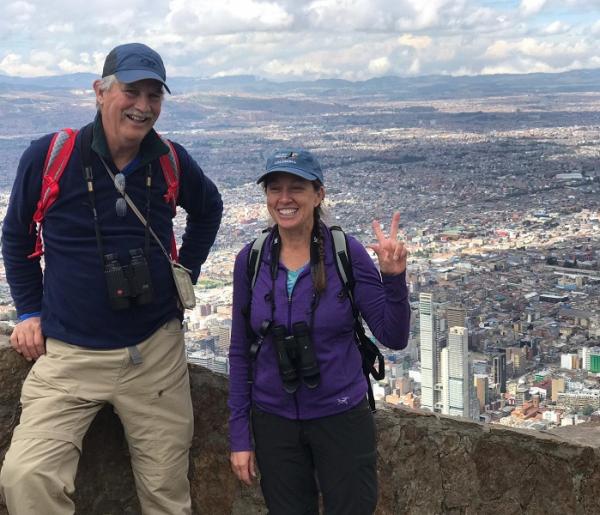 The trip was wonderful and many birds were found. I have know Kaiyote from her days in Colorado, her knowledge of nature intertwined with birds and animals of the world. I had the opportunity to go to Colombia, December 2018. The trip was wonderful and many birds were found. My favorite is hummingbirds and we saw 32 species in 12 days. The trips run smoothly, we wat well always and the camaraderie was wonderful. I would highly recommend a trip with her. Matt Hansen, Colombia 2018 and Texas Birding April 2021
---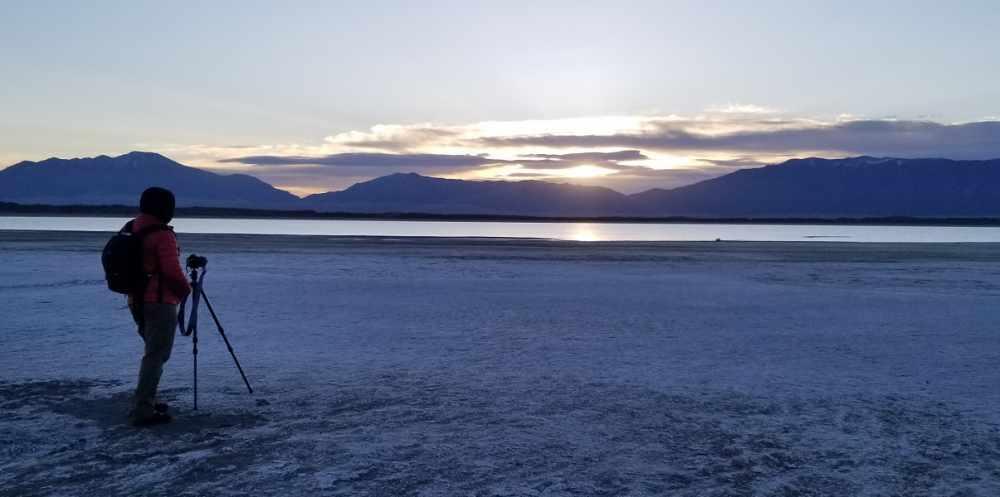 I hired Kaiyote to help me find the best place to photograph Hurricane Ridge during sunrise. She did a phenomenal job, and I was so grateful for her experience. She also made sure to suggest a few venues that also made for great photographs. Thanks so much, Kaiyote I hope others discover your awesome business. Geoff Livingston, May 2021 Great Sand Dunes National Park and Olympic National Park 2019
---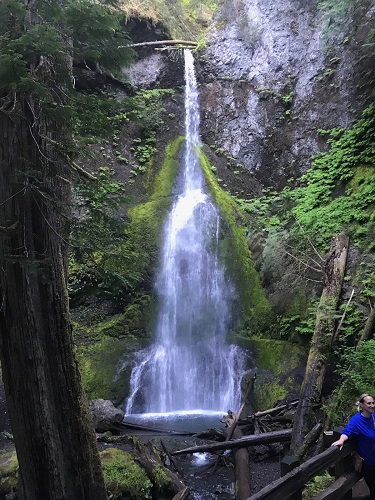 Olympic National Park Summer 2019: Mossy Lush Green & Mysterious Forest - Don't miss the waterfall treks to see the beauty of these trails. What a wonder! And with guide and birder Kaiyote Tours... OUTSTANDING! Catherine and Steven
---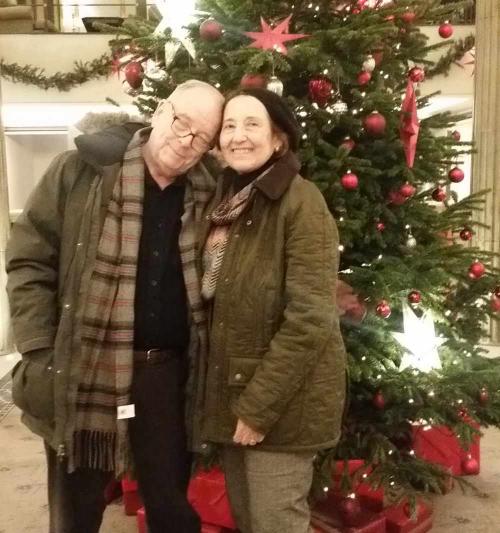 Stockholm Christmas December 2018:  Many thanks to you and Ed for our spectacular time in Stockholm. Special mention to Ed for all his thoughtful help. Ellen and Paul
---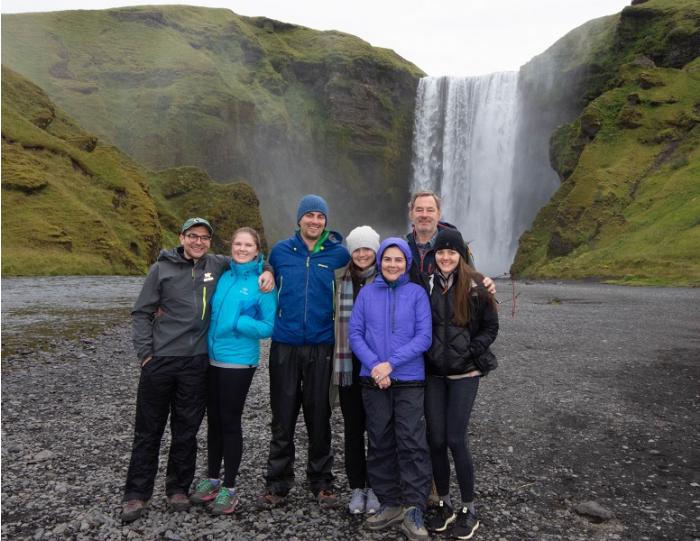 Kaiyote led my family on a guided tour of Iceland in August 2018. We had a wonderful time in the country with Kaiyote. The highlight of the trip was visiting a puffin colony on an island off the coast of Iceland. It was wonderful to see the birds up close. My time with Kaiyote introduced me to bird watching, an activity which, due to my time with Kaiyote, I've also come to enjoy and love! Peter Raymond, Iceland August 2018
---
Kaiyote was our guide for an amazing hike through Olympic National Park. she was an amazing guide! The trip was well organized, food was great and she did a great job of showing us all the ocean life as we went tide pooling. I would highly recommend Kaiyote Tours. Katie, Olympic National Park August 2018
---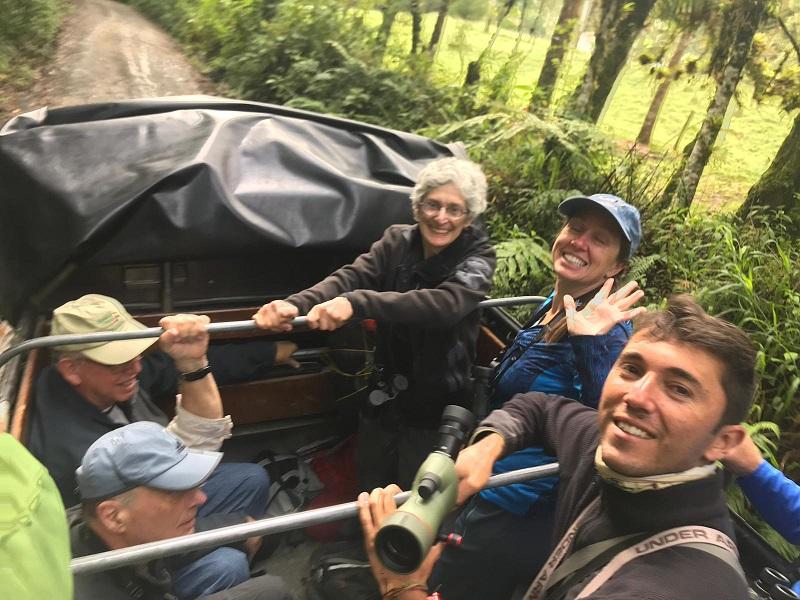 If you are looking to bird in a small group with excellent guides, and have interesting cultural experiences while you are at it, Kaiyote Tours is for you. I and my wife have recently toured with Kaiyote to both Iceland and Colombia. Both trips were great - no wonder she has so many repeat clients. David and Linda
---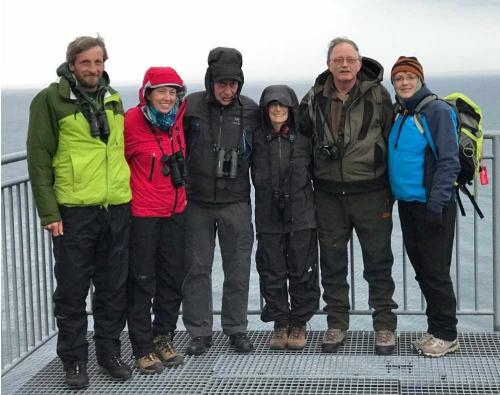 May 2018, Northeast Iceland Tour:  Linda and I thank you for the great job of leading us thru Iceland. We look forward to seeing you again in September and in December. Best, David
---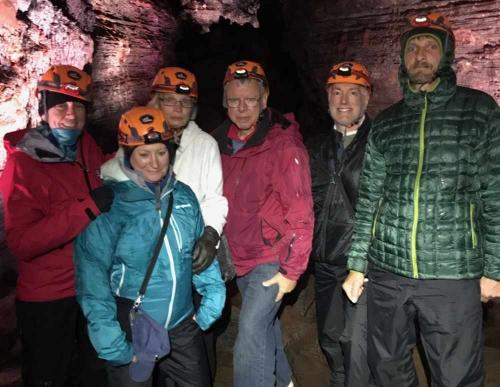 May 2018, Westfjords, Iceland Tour:  Lisa and I had a great time!  We enjoyed seeing Iceland very much.  All the meals and hotels were great.   The trip was a vacation but even more so an experience.  It was very relaxing to know you had everything taken care of!  Rod from Virginia
---
Thanks again for a great couple of days, we had a wonderful time.
Polly and Nancy, Olympic National Park August 2017
---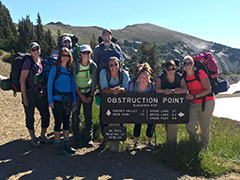 We learned so much and all agree it was a life changing experience.  I really do hope to be back in the future.  I would love to have my family experience the beauty of Washington!  
Science Instructional Coaches
Omaha Public Schools 
August 2017
---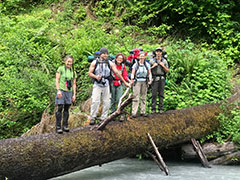 I cannot thank you enough for an amazing 5 days. Your support and encouragement helped me feel strong again and getting us up to the glacier was just the icing on the cake (or maybe strawberry pie!). Aimee, Olympic National Park June 2017
---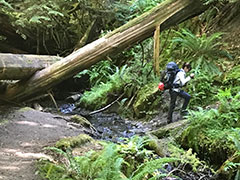 Thank you for organizing my backpacking trip. I wanted to let you know I completely enjoyed the experience. Ed is a great guide. I was very grateful for his expert guidance and attention to safety and detail. I learned so much about backpacking and the wilderness from Ed which is exactly what I was hoping for! It was an absolutely beautiful, mellow, serene, and perfect trip!! Sincerely, Marianne
Olympic National Park June 2017
---
Thanks for arranging two wonderful days for us.
Kari and Ed were awesome and really fun to be with. Thanks,
M. Suvall Olympic National Park Sept. 2016
---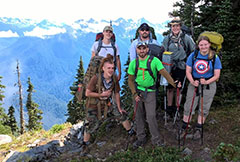 It was a great trip and I believe the students learned a lot about backcountry leadership.
Thanks so much to you and Ed for your support.
Mount Hood Community College, August 2016
---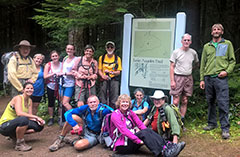 We hope to return, usually don't go back to the same place for about 5 years but who knows, the Olympics were great, so much to see, I'd vote for sooner. I will also recommend your service to anyone I know who is planning a trip out to the Olympic Park. It was a pleasure to meet Kari and Ed and the car campers were impressed with your knowledge and how much fun it was.
Thanks again,
Appalachian Mountain Club visit to Olympic National Park July 2016
---
I cannot imagine how disappointing it would have been for our group to not be able to see the park, but more than that we all truly enjoyed hiking with you.  
Cindy, Olympic National Park July 2016
---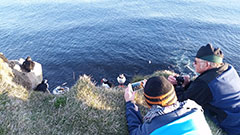 We had an amazing trip. We both completely enjoyed the Westfjords! It is amazing. As always you expertly blended our likes- hot tubs, hiking, exploring with Birding. We had so much fun and have amazing pictures of many kinds of birds, and of course the PUFFINS! Yay! Thanks for everything! All our best!

Wendy and Roger, Iceland trip May 2016
---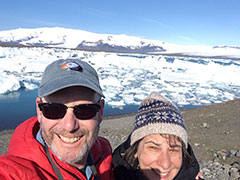 We had a fantastic time and I have been singing your praise to everyone I know. Iceland is such an incredible place and you made it so easy for us to enjoy. Now I need to see tropical birds so I may consider one of Nicaragua trips and would love to return to Iceland. If you have a newsletter or emails that you periodically send out please put me on that list.
Anne and John, Iceland trip May 2016
---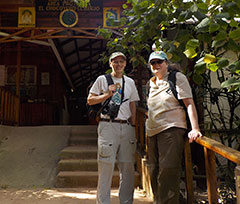 Thanks for showing us Nicaragua!
Joe & Holly February 2016
---
The best day I have had in a long time.
Gerald Walker, Olympic National Park
---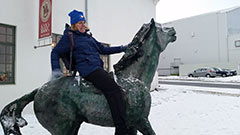 We had a fantastic time on this trip. It exceeded all my expectations!
Anna Cannova, Iceland New Year's Eve 2016
---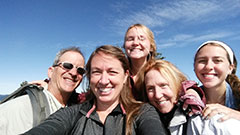 We can't stop talking about our wonderful trip. You were instrumental in helping create it. Thanks again, appreciate you sharing your extreme knowledge with us.
The Bogrow Family 2015
---
I'm in love with Olympic N. P. The hikes you chose for me were amazing!  To have such a variety of beauty and have all of it being so close to each other just blew me away!  Thank you again for taking such good care of me. I can't wait to come back.
D. Harris 2015
---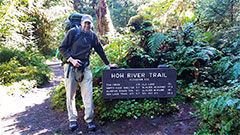 Thanks again for an amazing trip. As I said to you on the trip, backpacking with you is so exceptional because of your huge depth of knowledge of everything we are seeing. Without you, it would be "Oh what a pretty walk!" which would also be great but you make it so much more truly exceptional experience. Kaiyote tailors every tour to each client to make sure they have the safest, most fun, and educational trip possible. In short, she turns a pretty hike into an amazing, enriching experience. If you want a fun, great adventure with a great person, she's the one for you.
R. Wheeler 2015
---
Thanks for all your help.  You definitely went above and beyond! I'm looking forward to the next time, will call you again. 
P. Willits, summer 2015
---
Just wanted to let you know what a great tour you gave us. Your wealth of knowledge was inspiring. It was great to tour the park with you and learn about the birds and so much else – trees smelling like butterscotch.
Sincerely, Claudia - Valencia, Pennsylvania fall 2014
---
I can't begin to tell you how much we enjoyed our hikes with you.  The first one was classic with you picking up dead elk bones and eating wild rose buds.  We talk about you all the time.
Ken and Lynda 2014
---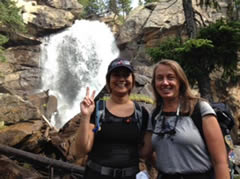 Thank you so much for the amazing 3 days!! It was my most amazing experience and this trip changed my life! I will keep working on being as strong as people who carry one 3rd of their body weight to climb up the mountain and want to back packing one day. I will definitely come back to Rocky Mountain! Hope to see you soon!
Mari Higuchi, New York, NY.
---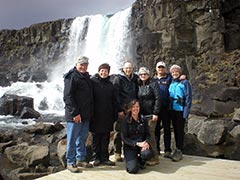 Great job! The tour was better than we could have imagined. Your guidance by gesture and smile was perfect. Sincere thanks,
Joe Laszlo and Holly Love
Peoria, IL.
Iceland 2014
---
Thank you so much for the great hike today on the Ute trail. Dan and Dan both had a great time. They both raved about the hike all the way back to Longmont. You sure knew your flora and fauna, the mountains and the animals that inhabit the RMNP. I will surely recommend you to my co-workers at Intrado... Take care and thanks again.
Jerry Wilke
Colorado
---
I wanted thank you for the great snowshoeing hike on December 2, 2013. We really enjoyed ourselves and appreciated how you worked with the group's capabilities. It made me want to go again.
Greg
---
I just wanted to let you know that I enjoyed the tour with you. If I vacation in the area again I will look forward to additional tours with you. I have talked with several people who have been to the park many times and have never even seen a moose before. That was awesome getting to be in nature with the majestic animal. You also shared some beautiful landscape. I also enjoyed the knowledge of plants and birds you shared with us.
Steve and Connie
---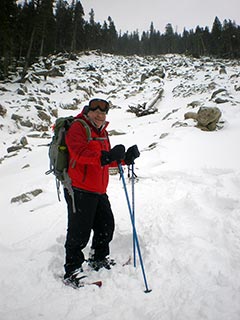 We had a great time with you on our trip. Thanks for being such an excellent guide and for having all the gear we needed.
Steve Tripp
Detroit, MI.
Snowshoe Tour
---
We had a great birding event with you. Thanks so much!!
Bob and Nancy Mikle
Houston, Texas
Summer 2012
---
Just want to say how much I enjoyed our hike to the top of Deer Mountain last month. Keep up the good work and carry on!!
Paula
---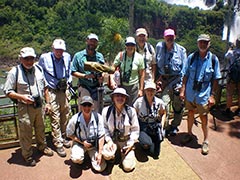 Sure enjoyed our trip with you. Looking forward to seeing you in the future! I'd travel anywhere with you and can vouch you are a great roommate! You travel so light you don't take up any space!!
Rick Vetter and Joan Suther
Argentina 2012
---
France was amazing! Thanks again for such a great tour. Loved the itinerary!
Mike and Julie Holbeck
Minneapolis, MN
---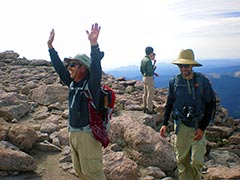 Kaiyote, thanks for making this possible. Your training tips over the summer were invaluable. You gave me confidence on the climb when I needed it most. I doubt I would have made it to the summit without confidence in your guiding ability and encouraging words.
JP Mondeau
Summer 2013
---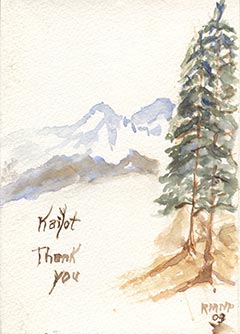 We had a wonderful day, thanks to your knowledge of the trees and wildlife, and your patience with our many questions, as well as, your good humor in giving us extra time in the gift shop! You have made our "Colorado Experience' very memorable!
Sincerely, Noreen, Sue
and Ginny
Summer 2003