Birding Iceland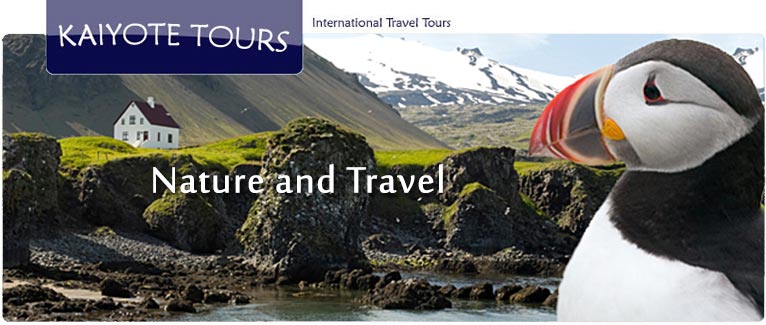 Iceland
Magical and mystical island of glaciers, volcanoes and mountains
Surrounded by ocean and amazing coastal landscapes 
Birding, hiking, wandering, exploring 
Divergent tectonic plates 
Marine Life
Soul
We have multiple trips to Iceland each year: Three in May, one in June, one in December/January and we are available to book private tours anytime of the year.
Iceland really is a magical and mystical place. The natural geological wonders, landscapes, birds and ocean life are unforgettable!
Please join us! You will see and experience amazing waterfalls, glaciers, volcanoes, fantastic birding, eating at the finest restaurants in Reykjavik, walking the incredible landscape of this amazing island, soaking in natural thermal hot springs, sleeping at great hotels, snuggling in cozy cabins, Nordic shopping, Icelandic horses and charming Vikings!
The southwest Iceland trip begins in early May, the trip to the Westfjords begins in mid May and the northeast trip begins immediately after we return from the Westfjords. You can take each trip separately or combine the trips and see all three areas in one grand tour! In December we have a New Year's trip and a winter trip in January.
The southwest tour has fewer birds than the other trips, but a lot more waterfalls and so we do more walking and visiting cultural sites. The walking is easy and casual. We do, however, see a lot of puffins and sea birds on the Vestmannaeyjar Island so you won't miss out on seeing hundreds of puffins. We spend more time in Reykjavik and small towns so you will experience more of the Icelandic culture and art. We will visit museums and dine at the best restaurants in town.
The trip to the Westfjords is all about birds, hiking and amazing landscapes. We travel to the Látrabjarg cliffs to view puffins, razorbills, guillemots, cormorants, fulmars, gulls and kittiwakes nesting colonies. We will also see arctic foxes and many other species of birds.
The northeast area has a lot of birds and marine life to see and so there is less walking. The cabins and hotels that we stay at in the northeast tend to be in rural and remote areas. We spend a lot of time on the ocean and along the seashore.
Reykjavik has a great party for New Year's Eve with firework, bonfires and great food! The northern lights are fantastic. We dine at the best restaurants in Reykjavik. We also spend time soaking in the local hot springs. We offer this same trip in early January and we simply call it the "Winter Tour". All trips in the winter have great opportunities to see the northern lights.
On all trips you will see, learn and experience amazing things whether you are a birder, hiker or simply love nature and travel. We will see birds, marine life, Icelandic horses, glaciers, volcanoes, mountains, rivers, valleys, waterfalls, forests, dramatic coastlines, beaches, ocean waves, boats and Icelandic culture, art and history.