Olympic National Park Hiking Tours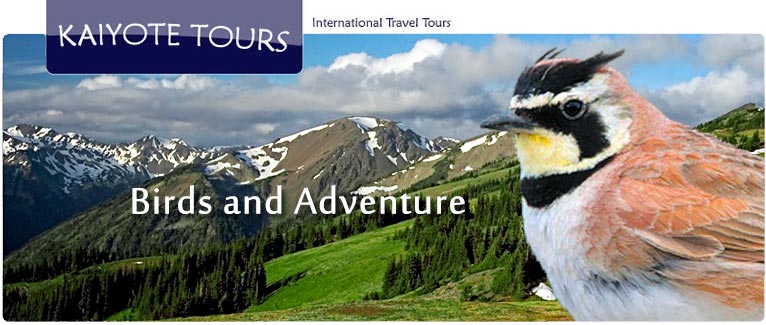 If you are interested in Olympic National Park Hiking Tours, come and join us at Kaiyote Tours!
Guided Hikes in Olympic National Park
Olympic National Park has over 600 miles of hiking trails! Covering 1,442 square miles (922,650 acres) the park contains some of the most spectacular landscapes in North America. From the Pacific coastline to the rainforest to the alpine tundra, hiking in Olympic National Park will be an experience you will not forget!
What Location?
Click here to view itineraries by location
What level of Difficulty?
Click here to view itineraries by level of difficulty
What time of Year?
Click here to view itineraries by season
Pricing for full day private tours: 1 - 3 people = $365, please contact us for 4 or more people.
Included: Snacks, and water to refill your water bottle. Please bring your own lunch and water bottle.
Not included: Olympic National Park entrance fee. If you already have a pass, please bring it along. Lunch and water bottles are not included.
Call us at 970-556-6103 or email us at KaiyoteTours@gmail.com to book your trip!
If you need gear, we can supply it at no extra charge. Just let us know in advance.
If you bring your own gear, this is what we suggest:
1) Backpack for your gear
2) Rain gear or rain poncho or umbrella
3) Refillable 1-liter water bottle
4) Sunscreen and bug spray
5) Hats for both sun and warmth
6) Binoculars
7) Wear Layered comfortable clothes
Hiking Payment and Cancellation Policy
Full payment is due 72 hours prior to tour. There are no refunds within 72 hours of tour. We accept Visa, MasterCard, Discover, American Express and PayPal.
Kaiyote Tours is authorized by the National Park Service, Department of Interior, to conduct services in Olympic National Park. Kaiyote Tours holds a commercial use permit to conduct services in Olympic National Forest and Washington State Park lands.
**Below the photo gallery you will find an article about David Douglas, Plant Hunter and Explorer
David Douglas Botanist Explorer
Here is information about David Douglas, a very extraordinary plant hunter and explorer of North America.
David Douglas (1799 – 1834), grew up in Scotland and was the son of a stonemason, and like most working-class children at the time, David went to school until about age 11 and then he started working. He always loved nature and plants and so he found work as an apprentice to the head gardener at Scone Palace, Scotland. There he had access to a library of botanical and zoological books and he eventually got another job at the Botanical Gardens of Glasgow University where he was able to attend botany lectures. Sir William Hooker (1785 – 1865), an English botanical illustrator and professor of botany, was greatly impressed with Douglas and took him on an expedition to the Highlands, after which Hooker recommended Douglas to the Royal Horticultural Society of London for plant hunting expeditions. In the words of the society's president: David Douglas was "the shyest being almost that I ever saw."
Expeditions: Douglas made three separate trips from Britain to North America. His first trip was to the east coast in the summer of 1823. The second was to the Pacific Northwest, from 1824 - 1827. His third and final trip began in 1829 and ended in Hawaii in 1834. The second expedition to the Pacific Northwest was his most successful and ranks among one of the greatest botanical expeditions in history.
Plant hunting was a very dangerous activity and a short-lived career for many. Plant hunters were going to parts of the world that nobody knew anything about and faced numerous physical challenges and dangers. During the 1824 expedition, Douglas used Fort Vancouver (Washington), as his home base. Douglas would take excursions for a few days or weeks in the lower Columbia River region, but he also traveled as far east as the Rocky Mountains and north into British Columbia. During his 2 ½ year journey in North America, Douglas covered nearly 10,000 miles by horse, foot and canoe. On one of his 4-week excursions, among the items on the list of provisions was: One gallon of rum, but only two pairs of underpants.
Sugar Pine (Pinus lambertiana) is the tallest tree in the Pinus genus (40–60 meters or 130–195 ft) and the tallest on record (83.45 meters or 273 ft 9 in) is located in Yosemite National Park. The Sugar Pine is the largest tree in the Pinus genus with a trunk diameter of 1.5–2.5 m or 4 ft 11 in–8 ft 2 in and the largest diameter ever recorded was 3.5 m or 11 ft 6 in. The Sugar Pine has the longest pine cone of any conifer, (25–50 cm or 10-20 inches long) and the longest cone ever found was 66 cm or 26 inches.
The Sugar Pine Story: While traveling in the Pacific Northwest, David Douglas met someone who had a massive pine cone from a Sugar Pine and he was determined to acquire some seeds. David hiked into an area where the trees were known to grow. The cones were high in the trees and without any way of reaching them, David tried to shoot down a few cones and failed. The gun shots were heard by members of a local tribe and a small group of Native Americans arrived to investigate. David described them as painted red and carrying bows, arrows and knives. The encounter was not friendly and David was concerned for his safety. No one spoke the same language, but after a bit of gesturing and drawing, it was determined that David wanted the pine seeds and the natives wanted some tobacco. When the natives suddenly left, David grabbed a few pine cones that were on the ground, but which did not have any seeds, and ran all the way back to his camp. Later he found out that the native people had only left to go back to their camp to get some seeds for David and had returned to find him gone. David was later able to get some seeds at a different location.
Plant Introductions: David Douglas introduced about 240 species of plants to Britain, a few of which are now considered invasive, but most species greatly advanced the science of horticulture in Europe. He introduced the Douglas-fir (Pseudotsuga menziesii) into cultivation in 1827. Other notable species Douglas introduced include: Sitka Spruce (Picea sitchensis), Sugar Pine (Pinus lambertiana), Western White Pine (Pinus monticola), Ponderosa Pine (Pinus ponderosa), Lodgepole Pine (Pinus contorta), Monterey Pine (Pinus radiata), Grand Fir (Abies grandis), Noble Fir (Abies procera), which all transformed the British landscape and timber industry. Numerous garden shrubs and herbs such as the Flowering Currant (Ribes sanguineum), Salal (Gaultheria shallon), Lupin, Penstemon and California Poppy (Eschscholzia californica), Douglas introduced as well.
Hawaii: David Douglas liked to hike and he was the second European to reach the summit of the Mauna Loa Volcano, in Hawaii. Archibald Menzies (1754 – 1842) was a Scottish, botanist and surgeon, who in 1790 was appointed as the naturalist to accompany Captain George Vancouver on the voyage around the world on the HMS Discovery during the years of 1791 - 1795. In 1794, Menzies, along with Lieutenant Joseph Baker (1767–1817) and two other men, made the first recorded summit of Mauna Loa, forty years before David Douglas. The Pacific Madrone, Arbutus menziesii, one of the many beautiful evergreen trees seen in Washington State, is also the largest plant of the Heath/Heather Family (Ericaceae) and is named after Archibald Menzies. The Douglas Fir, Pseudotsuga menziesii, also honors Archibald Menzies. Mount Baker, with a 10,781 ft. glaciated summit, is a strato-volcano in the Cascade Volcanic Arc of the North Cascades of Washington State and is named after Lieutenant Joseph Baker. Mount Baker has the second-most thermally active crater in the Cascade Range after Mount Saint Helens. Mount Baker is the volcano that can see from Port Angeles and when the sky is clear, we often have stunning views.
Death: Douglas died at age 35 under mysterious circumstances while climbing Mauna Kea in Hawaii. He was found dead in a pit trap, having been trampled and crushed by a bull. He was last seen at the hut of Ned Gurney, an English hunter and convict. Gurney was suspected in Douglas's death because it is believed Douglas was carrying more money than Gurney delivered with the body. Douglas was well liked, particularly among the missionaries, many of whom noted his travels and visits in their journals. The official investigation concluded it was an accident, but most believed he was murdered and were afraid to say anything.
Douglas was buried in an unmarked common grave near Honolulu, Hawaii. In 1856 a marker was erected at the Kawaiahao Church Cemetery and a small stand of Douglas-fir trees has been planted there. There is a memorial to David Douglas at his birthplace in Scone, Scotland. In the Portland, Oregon area, there is a David Douglas High School and the David Douglas School District. In Vancouver, Washington, he is remembered by David Douglas Park. Remnants of a greenhouse built by David Douglas can still be found at Wood Street Village, Surrey, England.
The best source for information about David Douglas, including more history about the Pacific Northwest, can be found at the Oregon Cultural Heritage Commission. The video they produced called: "Finding David Douglas", is sold out, but you can find the transcript on their website; much of the transcript is from David Douglas' journals.
Douglas Fir (Pseudotsuga menziesii): In the Pacific Northwest the trees are often simply called "Doug Firs". Douglas Firs are the second tallest conifer in the world (after Coastal Redwoods) and the third-tallest of all trees. The tallest specimen ever recorded was 126.5 meters or 415 ft; it was cut down in 1902. The current tallest tree is in Oregon and measured 327 feet in 2008. The oldest specimen grows on Vancouver Island in British Columbia, and is estimated to be between 1300 to 1400 years old. At Scone Castle in Scotland, near Douglas's birthplace, there is a Douglas-fir growing from one of the seeds that he sent back to Scotland in 1826.
Plants and Animals: There are more plants and animals named after David Douglas than any other person in history; over eighty species. Most species have either "douglasii" in the scientific name or "Douglas" in the common name. The genus of Douglasia has recently been replaced with the genus Androsace.
Douglas Fir, Pseudotsuga menziesii, Doug firs are fast growing and shade intolerant. Many animals require old growth Douglas Firs for their habitat.
Douglas Maple, Acer glabrum, tall shrub, in the fall the leaves turn yellow, with tinges of red and orange.
Douglas Squirrel, Tamiasciurus douglasii, the chickaree or pine squirrel is a small tree squirrel that does not hibernate and harvests pine cones in the fall. They are solitary, except during the breeding season. They are very territorial year-round to protect their cache of conifer seeds.
Douglas Spirea, Spiraea douglasii, small shrub, common in gardens, now considered invasive in Europe, where it is difficult to eradicate.
Douglas Water-Hemlock, Cicuta douglasii, is the most poisonous plant in North America
Pygmy Short-Horned Lizard, Phrynosoma douglasii, often locally called a "horny toad" it is not a toad at all; it is a reptile that lives in the Pacific Northwest. Its favorite food is ants. It can change colors when threatened.
Douglas Iris, Iris douglasiana, is a wildflower of coastal California and Oregon.
Come see our beautiful rainforest full of old growth Douglas Firs!