Birding Paris, Le Teich, and the Camargue France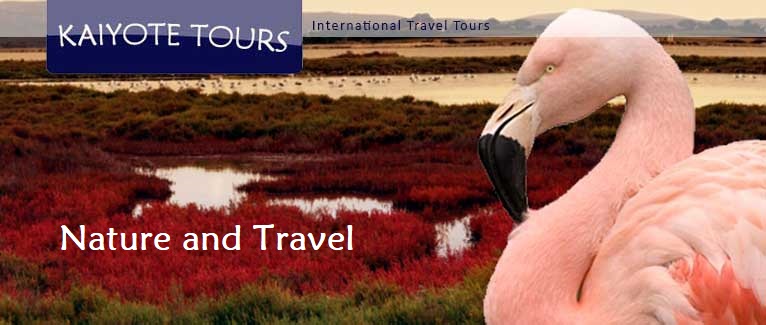 If you are interested in Birding Paris, Le Teich, and the Camargue come and join us at Kaiyote Tours!
Birding Paris, Le Teich and the Camargue
This tour focusing more on birds and nature, as compared to our Brittany tour. On this tour we spend one full day on Paris and then travel through southern France in search of birds and adventure. We will visit three historically significant towns: Carcassonne, Arles, and Saintes Maries de la Mer and we will visit two major birding areas: the Arcachon Bay and the Rhone River Delta. Each day there will be time for birding, walking, exploring, and learning.
Printable Bird List
(This is a checklist of the birds that we have seen on this trip)
Travel Dates: March 25 - April 3, 2023 and special requested dates
Group Size: 4 Travelers plus guides
Trip Length: 10 days
Rates: Rate per person = $3,850 (based on double occupancy)
Rates include: Domestic transfers and travel within France, lodging, breakfast, lunch, dinner, scheduled group tours, park entrance fees and basic travel insurance.
Not included: International airfare, customs & immigration fees and visas, alcohol, trip cancellation insurance.
Adventure level: Easy, please check the "Welcome" page for definition
Special offer: Included with your trip (one per room) is a copy of the field guide "Birds of Europe", by Lars Svensson. You will receive this when you reserve your trip so you will have time to study and know the beautiful birds of France.
Map of the travel route here: France Map (this map will enlarge when clicked on, opens a new page)
If you would like to see recent photos click here: Newsletter Archives (opens a new page)
More photos can be found here: Photo Gallery (opens new page)
Basic Itinerary
Day 1: Paris, arrival day
Flights from the states are over-night and your arrival should be on day one at the Charles de Gaulle International Airport (CDG). You will be met at the airport and shuttled to the hotel. Activities for the day will depend on your arrival time.
Day 2: Paris
On this tour we only have one full day in Paris. If you are most interested in Birding: Over 200 species of birds have been seen in Paris. The Bois de Boulogne, which is a 2,100-acre park with woods and gardens just on the western edge of Paris, is one of the best birding areas in Paris. Pére Lachaise Cemetery, besides being the resting place for numerous great artists, writers and composers including Frédéric Chopin, Molière, Eugène Delacroix, Camille Pissarro, Oscar Wilde and Jim Morrison, is a good place to see birds. If you are most interested in Art: There are so many museums and sights in Paris, it could never be accomplished in a day, but let us know your priorities and we will make it happen. Options: Champs Élysées, Arc de Triomphe, Eiffel Tower, La Basilique du Sacré Coeur, and an amazing number of art museums.
Day 3: Arcachon
From Paris to Bordeaux, it is a 3-hour train ride on the TGV. The TGV (pronounced tay-zsah-vay) is one of the fastest trains in the world and can travel over 200 miles an hour. From Bordeaux, it is a 30-minute train to the city of Arcachon. Arcachon is home to the largest sand dunes in Europe called "The Dune of Pilat", and it is located along the Bay of Arcachon. The dunes and the bay area are good for both birding and hiking.
Day 4: Arcachon
Just outside of Arcachon is one of the best bird reserves in France: Réserve Ornithologique du Teich, "Le Teich". We will spend most of the day birding the reserve and other local parks in the area. Over 300 different species of birds have been recorded at this reserve. The area has numerous trails and observation points.
Day 5: Carcassonne
From Arcachon, it is a 4-hour train ride to the picturesque medieval village of Carcassonne, where we will spend 1-night. Just outside the fortress walls and across the river are several beautiful parks for birding and walking.
Day 6: Camargue
From Carcassonne, it is a 2-hour train ride and a 1-hour bus ride to the seaside village of Saintes Maries de la Mer. We will be staying at the edge of the Camargue and the Mediterranean Sea. The Camargue is the delta of the River Rhone and covers 190,000 acres. It is a birding paradise and over 400 different species having been identified. The most representative species of the delta is the Pink Flamingo because the Camargue is the breeding grounds for this species. The scenery is beautiful.
Day 7: Camargue
We will visit the Pont de Gau Ornithological Park. The Camargue is also famous for the horses that breed here. Today you will have options for activities: Birding, Horseback riding, hiking, and cycling. The village of Saintes Maries de la mer is wonderful place to enjoy the Mediterranean Sea and there will be swimming and boating options as well. If you enjoy walking and bike riding, the Camargue is a great place to explore. The Camargue is criss-crossed with dirt paths and roads atop the canals and ponds.
Day 8: Arles
It is a 1-hour bus ride to the town of Arles. Arles is an ancient town and people have been living in the area since 800 BC. Arles has been a cultural center since the late Roman Empire. The Arles amphitheater was built in 90 AD and is still used today for bull fighting and other events. Vincent Van Gough lived in Arles from 1888–1889 and created over 300 paintings and drawings during his stay. Picasso also spent time in Arles and some of his drawings and paintings are at the Museé Reattu. We will spend one night in Arles.
Day 9: Paris
Today we travel back to Paris. It will take a couple short bus rides, a 3-hour train ride and we will arrive in Paris in the late afternoon.
Day 10: Fly Home
Flights back to the United States usually leave in the morning, so getting to the airport and getting home is our only activity for the day.
Please note: The lodging described in this itinerary is always our first choice based on availability. Details of this trip are a little vague as it is VERY flexible. Destinations throughout the trip are based on the desires, ability and goals of the group.