Birding Gamboa and Pipeline Road Tours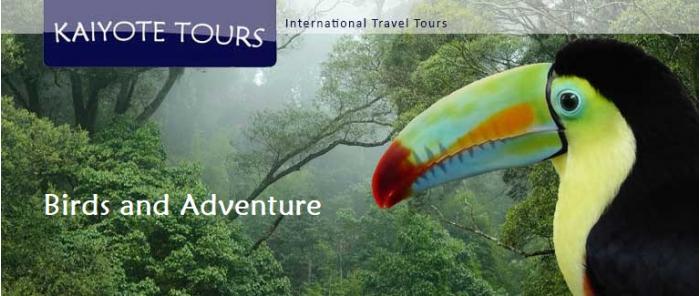 The 10-day Gamboa and Pipeline Road Tour, including Cerro Azul and Colon
Has it been a few years since you've traveled? Many people are still hesitant to travel outside the country. Our 10-day Gamboa trip is perfect if you just need to get your feet wet to remember how much fun it is to travel. The Gamboa tour stays close to Panama City and the Panama Canal, which are both highly developed and modern areas, but also located at the edge of Soberanía National Park, which contains 55,000 acres of pristine forest full of wildlife and birds (525 different species of birds). Panama is a country which you will want to visit more than once.
After you see the Gamboa area, you will want to return to see the Darien Wilderness and the Chiriquí Cloud Forest.
Gamboa Printable Bird List
(Checklist of the birds that we have seen in Gamboa, Panama City, and Cerro Azul)
Animals we have seen: Four species of monkeys (Golden-mantled Howler, Geoffroy's Tamarin, Panamanian Night Monkey, Spider Monkey), Anteaters (Northern Tamandua and Giant Anteater), both 2-toed and 3-toed sloths, Coati, Crab-eating Raccoon, Agouti, Panama slender opossum, Rufous soft-furred spiny-rat, Red-tailed squirrel, Variegated squirrel, and Capybara. Many of the mammals will have babies. We see many reptiles and amphibians including the Spectacled Caiman and the American Crocodile.
You can view photos from someone who was on a previous trip. This is a great example of the trip you will experience if you visit both the Darien and Gamboa. Please click here: Ersten Imaoka's Photo Album
Dates: February 4 - 13, 2024 and November 13 - 22, 2024
Group Size: 7 travelers, plus guides
Price: $3,750 per person double occupancy, ($900 extra for single occupancy)
Trip Length: 10 days
Rates include: Domestic transfers, lodging, breakfast, lunch, dinner, scheduled group tours, park entrance fees and basic travel insurance.
Not included: International airfare, customs & immigration fees and visas, alcohol, trip cancellation insurance.
Adventure level: Easy for Gamboa, please check the "Welcome" page for definition
**Pearl Islands bonus: About 30 miles off the coast from Panama City is the island archipelago called the Pearl Islands, which includes over 200 islands. If you sign up for two tours, back to back, you will get a free trip for a day visit to one of the islands. It is a 1.5 hour boat ride and with opportunities to view sea birds such as boobies, petrels, terns, gulls, and other birds as well.
Check out our local guides by clicking here: Nando and Ismael (opens a new page), scroll down to the bottom of the page
Private Trips: We are increasingly taking people on private trips. If a group trip does not interest you, please contact us about a private tour and the dates you prefer.
Extended Tours: If you are interested in a longer trip, many of our tours can be joined back to back. For example, you can sign up for a Gamboa and/or Chiriquí Tour plus a Darien tour for a 2 - 3 week trip. Please contact us for the discounted price for signing up for multiple trips.
Special offer: Included with your trip (one per room) is a copy of the field guide "The Birds of Panama" by George Angehr and Robert Dean. You will receive this when you reserve your trip so you will have time to study and know the beautiful birds of Panama.
Map of the travel route here: Panama Map (opens a new page)
Basic Itinerary
Day 1: Arrival in Panama City
Most flights from the United States arrive in the evening. We will meet you at the Tocumen International Airport (PTY) with a shuttle to the Radisson Hotel located along the canal where we will spend 3-nights. Activities depend on the time of your arrival.
Day 2: Panama City, and Ancon Hill
The location of our hotel on the waterfront is excellent for birding, including the adjoining neighborhood. We will spend the morning birding the Amador Causeway and then, in the afternoon, a visit to the Punta Culebra Nature Center, which is part of the Smithsonian Tropical Research Institute. The location of the nature center offers great birding too.
Day 3: Colón and the Caribbean
A day trip to Colón on the Caribbean side, which has a long history dating back to the year 1851. Across the bay from Colón is the Fort San Lorenzo and San Lorenzo Protected Forest, which makes for a great day of birding and exploring this historic area. We will be taking the historic train to Colón in the morning.
Day 4: Gamboa
Early morning departure for a full day of day of birding starting at the Panama City Metropolitan Park and ending in the village of Gamboa located along the Chagres River near the Panama Canal. A few notable birds for the day: Keel-billed Toucan, Slaty-tailed Trogon, Red-lored Parrot, Black-bellied Wren, Cocoa Woodcreeper, Barred Antshrike, White-bellied and Dusky antbirds, many flycatchers and tyrannulets, Lance-tailed Manakin, migratory warblers, Spectacled Owl, Yellow-backed Oriole, Bat Falcon, Double-toothed Kite, Snow-bellied Hummingbird, Green-shrike Vireo, White-bellied Antbird, and Whooping Motmot. Overnight at in Gamboa at the Gamboa Rainforest Resort for 3-nights.
Day 5: Pipeline Road
We will spend the day birding the Pipeline Road area: During WWII, a petroleum pipeline and its service road were built across the isthmus of Panama as an emergency back-up for getting across Panama in case the canal was blocked. The pipeline was never used, but the single-lane, gravel-and-dirt road persists and allows entry through the center of the incredible Soberanía National Park. According to George Angehr, "Pipeline Road is one of the best places to see tropical forest birds in the Americas, with a species list exceeding 400." Along the Pipeline Road is the Discovery Center Tower and Hummingbird feeder areas; both locations are excellent for birds and photography. Birds: Great Tinamú, Pied Puffbird, Blue Cotinga, White-necked Jacobin, Blue-chested Hummingbird and Rufous Motmot, to name a few.
Day 6: Gamboa
A full day of birding the Gamboa and Pipeline Road areas. Other birding areas close to Gamboa include the Ammo Ponds, Summit Gardens and ponds, and trails at the Gamboa Resort.
Day 7: Panama City
Early morning departure for Ancon Hill located at the edge of Panama City. Besides a great birding area and being the Hawkwatch station for fall migration, Ancon Hill offers excellent views of the Panama Canal and Miraflora locks. In the afternoon, we will visit the Panama Canal Museum, which is located in the historic colonial center of Panama City, which locals call Casco Viejo. Our hotel for one night is the Best Western Zen Hotel, which has amazing views of the city and a hotel that we also use for Hawkwatch because it has a 15th floor veranda and pool. For the fall 2023 raptor migration, we witness more than 68,000 raptors fly over the city for this hotel look-out. It was amazing!
Day 8: Cerro Azul
On this day we will head to the cloud forest of Cerro Azul. On our way, we will stop at Panama Viejo, (Old Panama). This is the site of the original settlement of the Panama City area. There is a museum of pre-Hispanic & Hispanic-era finds from the adjacent archaeological site and ruins. This area is located on the shoreline and is a great place to view a good variety of shorebirds and other sea birds. From here we will head to the mountian community of Cerro Azul for more birding. After a full day of birding, we will head down the mountain to a hotel located close to the Panama Tocumen Airport where we will spend 2-nights.
Day 9: Tocumen
Cerro Azul is a very different habitat than the Gamboa area. Here on the mountain, we will find colorful tanagers, such as Speckled, Emerald, Bay-headed, Rufous-wing, Hepatic, and Black-and-yellow Tanager. A variety of hummingbirds are also easily found, such as Violet-headed Hummingbird, Violet-capped Hummingbird, Purple-crowned Fairy, Violet-crowned Woodnymph, Bronze-tailed Plumeleteer and Hermits, such as White-tipped Sicklebill and Green Hermit. Other birds at Cerro Azul include Yellow-eared Toucanet, the endemic Striped-cheeked Woodpecker, Black-striped Woodcreeper, White-ruffed Manakin, Scaly-crested Pygmy-Tyrant, Olive-striped Flycatcher, Blue-fronted Parrotlet, Scaled Pigeon, Spot-crowned Barbet and Slate-colored Grosbeak, Black-and-White Hawk-Eagle, Speckled Antshrike and Purplish-back Quail-Dove.
Day 10: Fly Home
Shuttle to the airport for your trip home. Most flights back to the States leave in the morning.