Birding Tour Victoria British Columbia Vancouver Island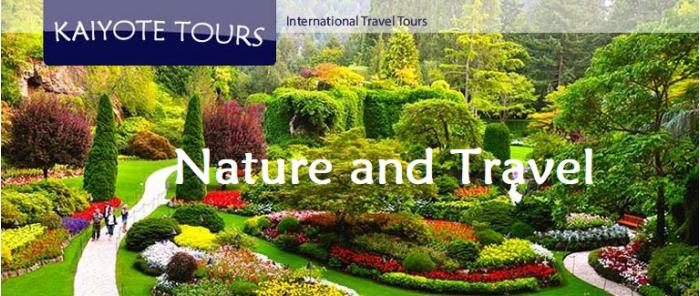 If you are interested in Birding Tour Victoria British Columbia Vancouver Island, come and join us at Kaiyote Tours!
The Beautiful Birds and Gardens of Victoria, BC
A short ferry ride across the water from Port Angles, Washington and the Olympic Peninsula is Vancouver Island and the city of Victoria, the capitol city of British Columbia. Victoria was founded in 1843 by the British and the settlement was used as a fort to defend against possible American expansion and to protect the interests of the Hudson Bay Company and the fur trade industry. Vancouver Island is about 1.4 times larger than New Jersey and is home to about 850,000 people and about 350,000 people live in the greater Victoria area. The island is located off shore from mainland British Columbia. Victoria is a great city to visit for its natural beauty, cultural scene and performing arts and has great birding too!
Printable Bird List
(This is a checklist of the birds that we have seen on this trip)
Travel Dates: Tours by request and please contact us for currently scheduled trips.
Group Size: 6 people
Trip Length: 5 days
Rates: Rate per person = $2,650 (based on double occupancy)
Rates include: Pick-up and drop off at Bainbridge Island (easily accessible from the Seattle airport and downtown Seattle), Coho Ferry, lodging, breakfast, lunch, dinner, scheduled group tours, park and museum entrance fees.
Not included: Airfare and travel expenses to Bainbridge Island, alcohol, travel insurance and entrance fee into Olympic National Park (if you already have a national parks pass, please bring it along). You must have a valid passport to enter Canada.
Adventure level: Easy, please check the "Welcome" page for definition
Special offer: Included with your trip (one per room) is a copy of "Sibley Birds West: Field Guide to Birds of Western North America" by David Allen Sibley. You will receive this when you reserve your trip so you will have time to study and know the beautiful birds of Victoria ad Vancouver Island.
Map of the travel route here: Victoria Map (this map will enlarge when clicked on, opens a new page)
If you would like to see recent info and photos click here: Newsletter Archives (opens a new page)
More photos can be found here: Photo Gallery (opens new page)
Basic Itinerary
We recommend that you fly into Seattle the day before and spend one night in Seattle; there are plenty of "must see" sights in Seattle. From the SeaTac Airport (SEA), it is an easy 45-minute "light-rail" train ride to downtown Seattle or a quick 20-minute Uber ride.
Day 1: Pick-up at Bainbridge Island
Bainbridge Island is located across Puget Sound from Seattle and the Washington State Ferries schedules numerous daily ferries from downtown Seattle to Bainbridge. It is a really fun 35-minute ride across Puget Sound, with beautiful views of the Seattle Skyline, the Olympic Mountains and if you're lucky, Mount Rainier (which is often in the clouds). The ferry costs less than $10, no reservations needed, simply buy your ticket at the terminal and "walk-on". We will meet you at the Bainbridge Island ferry terminal in the morning and from there drive to the town of Port Angeles, where you will spend one night at a hotel in the downtown area. There are many great birding stops along the way and we will spend most of the day birding and sight-seeing the Olympic Peninsula. In the evening, a drive up to Hurricane Ridge for sunset, birding and a wonderful evening walk atop the mountains at 5,242 feet.
Day 2: Travel to Victoria, British Columbia
The Coho Ferry leaves Port Angeles at 8:20am and arrives in Victoria, B.C. at 10:00am; a 20-mile distance. Traveling on the Coho Ferry is always a great experience and we love birding from the boat and besides seabirds, we often see whales, seals, sea lions and porpoises. Built in 1959, the ship is 341 feet long, travels at 15 knots (17 mph) and can carry 110 vehicles and 1,000 passengers. On the boat there is a café and a gift shop for great Coho Souvenirs and items of Native design. The ferry route crosses the shipping lanes of the Strait of Juan de Fuca and so we will get close views of large cargo ships and smaller fishing vessels. After arrival in Victoria, the options for the day are birding the harbor and coastline and/or visiting the Parliament Building and/or the Royal British Columbia Museum, which is a great museum for the cultural and natural history of the Pacific Northwest. There is a lot to do in Victoria if birding is not your main interest. Depending on local schedules, we hope to be able to include an evening at a performance arts event.
Day 3: Esquimalt Lagoon Migratory Bird Sanctuary
A short drive from downtown Victoria are three important birding and historic sights: 1) Fort Rodd Hill Artillery Post, built in 1877 and the 1860 Fisgard Lighthouse; both national historic sites. 2) Esquimalt Lagoon Migratory Bird Sanctuary; a saltwater lagoon. 3) Hatley Castle and Gardens: Although the castle is not open to the public, the surrounding property, trails and gardens, complete with lovely ponds, are a beautiful location for birding and walking. We will spend the day at these locations.
Day 4: Butchart Gardens
From downtown Victoria, it is a 1-hour bus ride to the Butchart Gardens, which attracts one million visitors each year from all over the world and has been a plant and floral garden sanctuary since 1907. It is a world class botanical garden and is open year-round and there are always plants and flowers for "the season" and always a few birds to find as well. Here are the facts: 55 acres, 900 bedding plant varieties, 26 green houses and 50 full-time gardeners! Visiting Butchart is a full day event: There are several restaurants, a coffee shop, boat rides (depending on the season), an art gallery and a store complete for both sight-seers and serious gardeners. In the evening, back in Victoria and a walk out to the 1916 Breakwater Lighthouse for sunset.
Day 5: Travel to Port Angeles and Bainbridge Island
After a morning of relaxing and birding along the Victoria Harbor, the Coho Ferry leaves Victoria at 10:20am and arrives in Port Angeles at 12:00pm. From Port Angeles it is a 1.5-hour drive back to Bainbridge, where you will be dropped-off at the Bainbridge ferry. If you plan on traveling to the airport and flying home on this day, we recommend booking flights no earlier than 6:00pm. We recommend spending the night in Seattle.
Please note: The lodging described in this itinerary is always our first choice based on availability. Details of this trip are a little vague as it is VERY flexible. Destinations throughout the trip are based on the desires, ability and goals of the group.