Bocas del Toro Nature Tour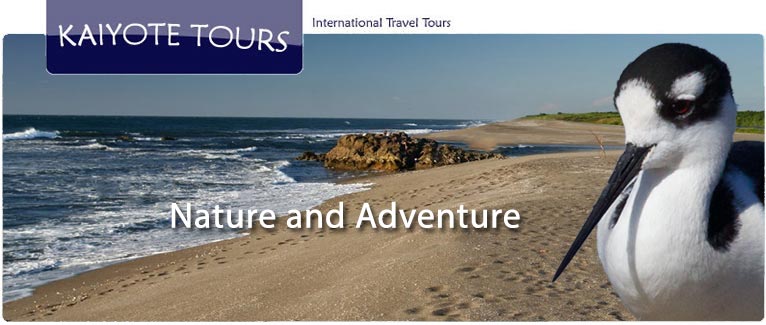 If you are interested in Birding Bocas del Toro, come and join us at Kaiyote Tours!
Birding Bocas del Toro, Panama
Experience the amazing biodiversity of Panama's unique archipelago, including the mind-boggling variety of its poison-dart frogs and its birds.
Travel Dates: October 22 - 29, 2023
Group Size: 6 travelers, plus guides
Trip Length: 8 days
Tour Rate: $3,450 per person ($1,200 extra for single occupancy)
Rates include: Domestic transfers, lodging, breakfast, lunch, dinner, scheduled group tours, park entrance fees and basic travel insurance.
Not included: International airfare, customs & immigration fees and visas, alcohol, trip cancellation insurance, Covid testing.
Adventure level: Moderate, please check the "Welcome" page for definition
Private Trips: We are increasingly taking people on private trips. If a group trip does not interest you, please contact about a private tour and dates you prefer.
Special offer: Included with your trip (one per room) is a copy of the field guide "The Birds of Panama" by George Angehr and Robert Dean. You will receive this when you reserve your trip so you will have time to study and know the beautiful birds of Panama.
Key Species: Strawberry Poison-dart Frog, Bronzy Hermit, Stud-tailed Spadebill, Nicaraguan Seed-finch, Mangrove Cuckoo, Canebrake Wren, Snowy Cotinga, Pale-billed Woodpecker, Olive-crowned Yellowthroat, Red-billed Tropicbird
Basic Itinerary
Day 1: Arrival in Panama City
Most flights from the United States arrive late in the evening. We will meet you at the Tocumen International Airport (PTY) with a shuttle to a hotel located very close to the airport.
Day 2: Tranquilo Bay
Domestic flight to Bocas del Toro and short boat ride to Isla Bastimentos and Tranquilo Bay eco-lodge on the fringes of Bastimentos Maritime National Park. This will be our accommodation for the duration of the tour. The lodge has 200 acres of surrounding forest with excellent opportunities for birdwatching and over 200 species registered. We will spend the afternoon walking the trails on the property and visiting the 65 foot tall observation tower, which offers great views over the canopy.
Day 3: Soropta Canal and Swan's Key
Birding along the Soropta canal, where Nicaraguan Seed-finch is frequently seen together with Olive-throated Parakeet, Canebrake Wren, Olive-crowned Yellowthroat and up to a hundred other species. We will make several stops to search for the local, bright-red morph of the Strawberry Poison-dart Frog, one of the many variations of this species found in the archipelago. Sea conditions allowing, we will sail to Swan's Key / Isla Pajaros, a limestone islet where Brown Booby and Red-billed Tropicbird nest (the only place in the SW Caribbean where the latter species breeds).
Day 4: Aguacate and Isla Popa
We will sail to Aguacate on the mainland in search for one of the most spectacular morphs of the Strawberry poison-dart frog. In this area it is also easy to find the green-and-black poison-dart frog, as well as birds like Purple-throated Fruit-crow and several toucans and trogons. After that we will sail to Popa island. The mangroves surrounding the island are one of the few reliable sites in the Caribbean to see the stunning Snowy Cotinga. We will return to Tranquilo Bay for an afternoon of birding around the lodge, with a Golden-collared Manakin lek among many other attractions. After dinner, on the lodge's property we will search for nocturnal animals like Grey Four-eyed Opossum, Armored Rat, Panamanian Night Monkey, Central American Wooly Opossum, and the huge Savage's thin-toed frog (Foam frog).
Day 5: Cayos Zapatilla
We will visit Cayos Zapatilla, two islets surrounded by coral reef located 15 minutes in boat from the lodge and part of Isla Bastimentos National Park. The keys some of the most beautiful white-sand beaches in the archipelago. The beaches are a main egg-laying site for the endangered Hawksbill Turtle, and in the forested areas we will search for Mangrove Warbler, Yellow-crowned Night-heron and Gray-necked Wood-rail among many other birds.

Day 6: Tranquilo Bay
We will spend our last day enjoying the many opportunities of wildlife watching and birding at the lodge's forest. Activity options include kayaking along its surrounding mangroves or snorkeling at some excellent coral patches.
Day 7: Panama City
Morning departure to Bocas airport and flight to Panama City
Day 8: Fly Home
Shuttle to the airport for your trip home. Most flights back to the States leave early in the morning.