Birding Chicaque Chingaza Bogota Tours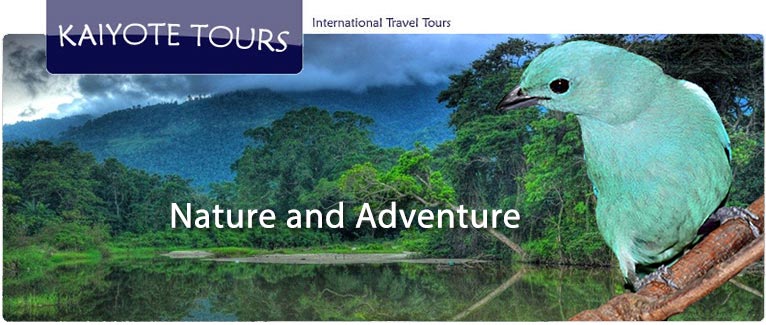 If you are interested in Birding Chicaque Chingaza Bogota Tours, come and join us at Kaiyote Tours!
Birding the Bogota Valley and Surrounding Mountains
Colombia is fascinating. From the deep blue Pacific Ocean and the crystal-clear Caribbean Sea to the Andean Mountain peaks rising to 18,700 feet and back down to the Amazon Basin; Colombia is stunning and a true adventure to explore. This trip focuses on birds and wildlife. There are nearly 2,000 species of birds that travel through Colombia and 73 endemics.
We will spend time birding in the sub-paramo and paramo areas that surround Bogota, as well as hot spots within the Bogotá Valley. We expect to see 250 - 300 different species of birds due to the wide range of habits that we will visit. This is a great tour to get a true feel of the country of Colombia.
Printable Bird List
(This is a checklist of the birds that we have seen on this trip)
Travel Dates: March 26 - April 4, 2024
Group Size: 7 travelers plus guides
Trip Length: 9 days
Rates: Rate per person = $4,150 ($1,200 charge for single occupancy)
Rates include: Domestic transfers, lodging, breakfast, lunch, dinner, scheduled group tours, park entrance fees and basic travel insurance.
Not included: International airfare, customs & immigration fees and visas, alcohol, trip cancellation insurance.
Adventure level: Adventurous, please check the "Welcome" page for definition
Special Option: If you would like a longer trip, you can sign up for multiple back-back Colombia trips and you will see 450 - 500 different species of birds.
Special offer: Included with your trip (one per room) is a copy of the field guide "An Illustrated Field Guide to the Birds of Colombia" by Fernando Ayerbe Quinones. You will receive this when you reserve your trip so you will have time to study and know the beautiful birds of Colombia.
Basic Itinerary
Day 1: Arrival in Bogotá
Upon arrival at the El Dorado International Airport in Bogotá (BOG), you will be met at the airport, and it is about a 10-minute drive to the hotel where we will spend 3 -nights.
Day 2: Bogotá
Today will be a chance to get to know the city of Bogotá. There will be a historical walking tour of La Candelaria and the local neighborhood. Bogotá is at an elevation of 8,600 feet and atop the mountain overlooking the city is the Monserrate church and mountain park at a summit of over 10,300 feet. There is both a funicular and tramway that goes to the top, as well as a hiking trail. Not only are views of the city fantastic from this location, but is also a great birding area for hummingbirds, raptors, and mountains birds. The weather can vary magically from sunny to rainy many times a day and is not a surprise to see the fog coming down the mountain as well.
Day 3: Chicaque Nature Reserve
Located near the airport is Florida Park. This small natural area is a perfect spot to find the endemic Bogota​ ​Rail​. Other interesting species to be found include endemic Apolinar's​ ​Wren​, a fairly common bird of tall cattails. The endemic subspecies of the Yellow-hooded Blackbirds are normally present and conspicuous, but Noble Snipe and Subtropical Doradito are rather rare and more difficult to see. Small numbers of Spot-flanked Gallinule are usually present in open water and also to be seen is the Silvery-throated Spinetail and Rufous-browed Conebill, Band-tailed Seedeater, Lesser Scaup, Andean Siskin, Andean Teal, Black Flowerpiercer, as well as many other birds. This a is a small, but beautiful park that contains a wide variety of birds. Close to Bogota is a Chicaque Nature Reserve. Chicaque has been protected since 1891. Inaugurated on April 20, 1990, it was the first private reserve in Colombia. It protects one of the last remaining oak forests near the capital. Totals 750 acres with hundreds of species of birds and mammals such as sloths, northern tiger cat, Mountain Paca, nocturnal monkeys and porcupines. Chicaque is the source of pure water for San Antonio del Tequendama. We will spend 2-nights at Chicaque
Day 4: Chicaque Nature Reserve
A full day of birding the trails of Chicaque. We are here for to observe the enigmatic Golden bellied Starfrontlet, Tourmaline Sunangel, Racket-tail Puffleg, White-bellied Woodstar, Sparkling Hummingbird, Lesser Violetear, White-collared Inca, and the Mountain Velvet Breast in an incredible cloud forest in the western slope of the eastern Andes. We expect to see 70 - 90 different species of birds at Chicaque.
Day 5: Bogotá
After a full morning of birding at Chicaque, in the afternoon it is 2-hour drive back to Bogotá where we spend 1-night.
Day 6: Chingaza
From Bogota, it is a 3-hour drive to Chingaza National Park, where we will spend 2-nights. Chingaza is a very special area and is part of the Sub-paramo and paramo habitats of the Eastern Andes. Elevation in the park ranges from 2,600 to 13,190 feet. Chingaza has about 40 lakes. Birds and animals found in Chingaza include the spectacled bear, deer, tapirs, puma, jaguar, woolly monkey, nocturnal monkey, and ocelot. The large number of endemic species makes the Eastern Ranges one of the most important geographic regions for wildlife in Colombia. A few bird species: Andean condor, Cock-of-the-rock
Day 7: Chingaza
A full day birding Chingaza National Park and exploring the Paramo and moorland ecosystems. Targets: Coppery-bellied Puffleg, Bronze-tailed Thornbill, Glowing Puffleg, Longuemare´s Sunangel, Blue throated Starfrontlet, Tyrian Metaltail, Sword-billed hummingbird, Mountain Velvetbreast, Great Sapphirewing, Bronze-tailed Thornbill, coppery-bellied Puffleg, blue-throated Starfrontlet, agile tit-tyrant, and rufous-browed Conebill, as well as emotive and exciting species like the black-billed Mountain-toucan, Black-chested Buzzard-Eagle and Scarlet-bellied Mountain-tanager. Endemic Birds: Silvery-throated Spinetail, Green-bearded Helmetcrest. Near-Endemic Birds: Blue-throated Starfrontlet, Golden-faced Whitestart, Coopery-bellied Puffleg and Black-billed Mountain-Toucan.
Day 8: Bogotá
The total flora of Chingaza park exceeds 2,000 species. There are eight species of peat moss, which can absorb up to 40 times their weight in water. There are also endemic species, such as "Frailejones", (Espeletia genus) that grow on the paramo. After a morning of birding and exploring, it is a 3-hour drive back to Bogotá, where will overnight at a hotel near the airport.
Day 9: Fly home
Today is "fly-day" and you will be shuttled back to the Bogota airport for your flight home.