International Travel Tours
Welcome to Kaiyote Tours: Travel with the Best!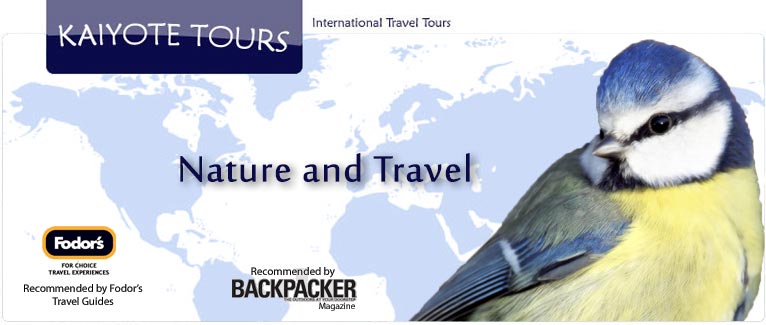 Our travel company has two parts: One is providing tours in Olympic National Park and the other is organizing International Birding and Nature Tours, specializing in Birding, Botany, wildlife Viewing and Nature Travel.
Our trips offer unique experiences and great opportunities for learning and adventure. We travel in small groups of 6 - 8 travelers with knowledgeable guides. We are outdoor educators; teaching you about the natural world is our focus.
If you love birds, wildlife and the thrill of getting to remote places, the trips we offer are for you. On all trips, it is our goal to see as many birds and interesting critters as possible, but we also, however, appreciate that travel is always more than that: The places you will get to in your life and the people you meet along the way will be some of the most memorable experiences you will have.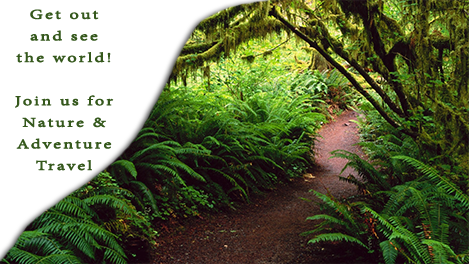 The world is a book and those who do not travel read only one page.
- St. Augustine (354-430 A.D.)