Southern Argentina Tour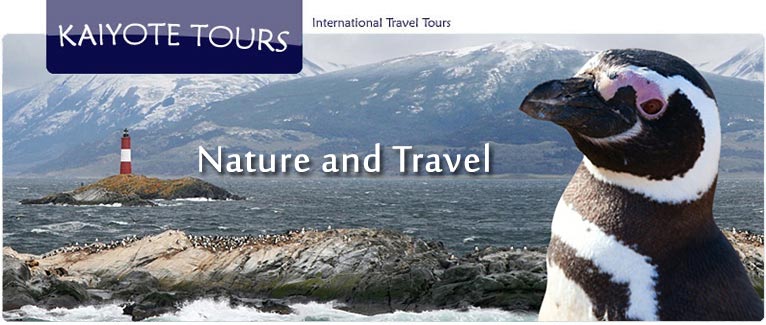 Our trips to Argentina are mellow and relaxing. We don't cover a lot of ground, but the places we visit are very dense with wildlife and beauty. This trip focuses on birds and marine life. Argentina is a wonderful country to visit. Covering nearly 2,200 miles from north to south, Argentina can offer a lot to a traveler.
This trip starts with two nights in Buenos Aires before we heading south to Ushuaia in Tierra del Fuego.
Highlights: 1) Penguin watching of the coast of Ushuaia. 2) Seeing the stars of the southern hemisphere 3) Watching birds and sailing the Beagle Channel. 4) Attending a tango show in Buenos Aires.
Printable Bird List
(This is a checklist of the birds that we have seen on this trip)
Travel Dates:
We currently do not have this tour on our schedule. Please contact us about possible travel dates
Group Size:
8 Travelers plus guides
Trip Length:
10 days
Rates:
Rate per person = $3,950 (based on double occupancy)
Rate for single = $4,650
Rates are:
Inclusive: Domestic flights within Argentina, transfers, lodging, breakfast, lunch, dinner, scheduled group tours, entrance fees & Allianz deluxe travel health insurance.
Exclusive: International airfare, customs & immigration fees, visas, alcohol, personal expenses such as souvenirs and expenses relating to personal choices during free time, tips for guides and staff.
Detailed Itinerary

Day 1: Buenos Aires
Flights are usually overnight flights with the arrival on the following day in the morning.
Day 2: Buenos Aires
After our morning arrival in Buenos Aires, we will spend the day touring the city. Buenos Aires is a great city for walking. Buenos Aires has a population of 12 million people and the city is a major port at the mouth of the Rio de la Plata on the Atlantic Ocean. There are several good parks for birding. We will be staying in the city center, close to all the sites at the Hotel Reina.
Day 3: Buenos Aires
There are several good parks for birding in Buenos Aires. We will be spending the day birding at Reserva Ecológica Costanera Sur. Over 200 species of birds have been identified in this beautiful marshland and park. In the evening, its dinner and a tango show!
Day 4: Tierra del Fuego (fly and leisure day)
It is a 4 hour flight from Buenos Aires to Ushuaia. In Ushuaia we will be staying four nights at the Hotel de los Andes.
Day 5: Ushuaia (birding and adventure day)
There is a lot to do in Ushuaia. On our first day here we will be taking a sailing trip in the Beagle channel with Tres Marias. There is wonderful bird and marine life to see in this area. The snowcapped mountains that surround the area are especially beautiful.
Day 6: Ushuaia (birding and adventure day)
We will have two days to bird and hike in Tierra del Fuego National Park. There is also great birding along the Ushuaia harbor.
Day 7: Ushuaia (birding and adventure day)
Ushuaia is mainly a tourist town and so there is great shopping here. There is also an historic prison and maritime museum that is very interesting.
Day 8: Buenos Aires (fly & leisure day)
We will be flying back to Buenos Aires, about 3.5 hours. We will be staying in the city center at the Rochester Classic Hotel.

Day 9: Fly day
Flights back to the States usually leave late in the evening so we will be leaving Buenos Aires on this day.
Day 10: Arrive home
Flights usually are overnight and so we will be arriving home in the morning.
Please note: The lodging described in this itinerary is always our first choice based on availability. If we must book with our second choice, the lodging type and style is comparable.