India Birding Tours Vegetarian Culture Journey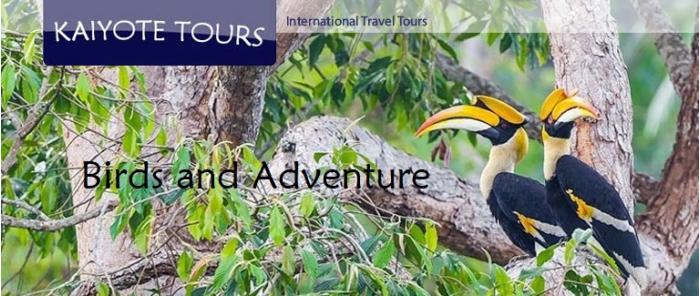 If you are interested in the India Birding Tours Vegetarian Culture Journey, come and join us at Kaiyote Tours!
Birding Northern India
Classic Bird Watching & Wildlife Tour for Vegetarians
Our bird and wildlife tour, led by experienced and knowledgeable local guides, starts in the city of New Delhi where we learn about the culture and visit beautiful wetlands full of birds and wildlife. Then we travel to the Himalayan foothills for the remainder of the trip. On this trip the food is all vegetarian.
If you are a nature lover, besides the beautiful birds, you will find wonderful forests, canyons, mountains, wetlands, lots of butterflies, fantastic local people, many amazing mammals and great vegetarian food!! If you are a birder and a vegetarian, this is the trip for you!
If you are not a vegetarian, why not give it a try for 10 days in the mountains of India. This tour will suit people with diverse interests and abilities, for the serious birding, non-birding partner and individuals of all physical capabilities.
If you are a hiker, you will find great trails through the forests, mountains and river canyons. On this tour we will have two guides; one for birding and one for hiking and so you can choose your activities for the day.
Printable Bird List
(Checklist of birds that we have seen on this trip)
Travel Dates: Tours by Request
Group Size: 6 Travelers plus guides
Trip Length: 10 days
Rates: Rate per person = $4,150 (based on double occupancy)
Rates include: Domestic transfers, lodging, breakfast, lunch, dinner, scheduled group tours, park entrance fees and basic travel insurance.
Not included: International airfare, customs & immigration fees and visas, alcohol, trip cancellation insurance.
Adventure level: Moderate, please check the "Welcome" page for definition
**Visa Requirement: If you have a U.S.A. passport, you will need a visa to enter India. You will need an electronic visa on-line before you travel; visa is about $100, plus processing fees and is good for 10 years.
Special offer: Included with your trip (one per room) is a copy of the field guide "Birds of India: Pakistan, Nepal, Bangladesh, Bhutan, Sri Lanka and the Maldives" Second Edition (Princeton Field Guides) by Grimmett, Inskipp and Inskipp. You will receive this when you reserve your trip so you will have time to study and know the beautiful birds of India
Map of the travel route here: India Map (opens a new page)
Basic itinerary
Day 1: Arrival in New Delhi
Flights are overnight with arrival on day one. Flights arrive in New Delhi at the Indira Gandhi International Airport (DEL). You will be met at the airport and transferred to the hotel, where we will be staying for 2-nights. Activities for the day depend of the time of your arrival.
Day 2: New Delhi
Welcome to the capital city of India – the city that has fallen, but risen like a phoenix seven times. New Delhi is full of wonderful parks for walking and birding; it also has great museums and monuments. Today it is a vibrant cosmopolitan city where the inhabitants of the natural world also feel welcome.
Day 3: Sat Tal (4,500 feet)
Early morning departure from New Delhi and it is a six-hour drive to Sat Tal. We will arrive Sat Tal in the afternoon. Your birding guide will meet you upon arrival in Sat Tal and will be with you until your departure from Corbett. The rest of the day birding and wildlife viewing in Sat Tal. Birds to see: Siberian Rubythroat, Mountain Hawk-eagle, Brown-fronted Woodpecker, Stripe-breasted Woodpecker, Mistle Thrush, Upland Pipit, Mountain Bulbul, Whiskered Yuhina and Verditer Flycatcher. Lodging at Mapple Hermitage Resort.
Day 4: Pangot (6,500 feet)
Morning birding in Sat Tal. The habitat offers species such as White-crested Laughingthrush, Rufous-gorgeted Flycatcher, Red-billed Leothrix, Siberian Rubythroat, Rock Bunting, etc. This scattered and deliberately undeveloped area is one of the most pleasant destinations. Look for Rufous-chinned & White-crested Laughingthrush, Rufous-breasted Accentor, greater Yellow-naped Flameback, Speckled Piculet, Golden Bush-robin and more. After early lunch, drive to Pangot. Rest of the day wildlife viewing in Pangot. The entire drive is through the forested area of Cheena Peak Range via Snow View Point and Kilbury. One can see a variety of Himalayan species along the way such as Lammergeier, Himalayan Griffon, Blue-winged Minla, Spotted & Slaty-backed Forktail, Rufous-bellied Woodpecker, Rufous-bellied Niltava, Khalij Pheasant, variety of thrushes, etc. More than 200 species have been recorded at Pangot and surrounding areas. The numerous perennials & seasonal creeks are home to an amazing variety of flora and fauna including the Leopard, Yellow-throated Himalayan Martin, Himalayan Palm Civet, Ghoral, Barking Deer, Sambhar, Red Fox and more. Overnight stay in Jungle Lore Birding Lodge.
Day 5: Pangot (6,500 feet)
Full day of birding and wildlife viewing at Pangot village, Baggar and Gughu Khan. These walks can be very rewarding. One can see Crested Serpent-eagle, Mountain Hawk-eagle, woodpeckers such as Brown-fronted, Stripe-breasted, Rufous-bellied, etc. Thrushes such as Dark-throated, Mistle etc. Striated Prinia can be seen in the terraced fields. Warblers such as Tickell's Leaf-warbler, greenish, golden-spectacled, grey-hooded. Flycatchers such as Asian brown, Rusty-tailed, Ultramarine, Verditer, Tickell's blue, Rufous-bellied Niltava and Orange-flanked Bush-robin, Blue-capped Redstart. Laughing-thrushes such as White-throated, Striated & Streaked, Chestnut-crowned. Look for accentors, Upland Pipit, Blue-winged Minla, Whiskered Yuhina. Overnight stay in Jungle Lore Birding Lodge.
Day 6: Pangot (6,500 feet)
Another day of birding and wildlife viewing at Pangot. Mammals to see: Himalayan Civet, Indian Hare, Yellow-throated Martin, Sambar, Himalayan Serow, Barking Deer, Yellow-bellied Himalayan Weasel, Himalayan Langur, Leopard and Indian Fox. Overnight stay in Jungle Lore Birding Lodge.
Day 7: Corbett National Park (3,000 feet)
Drive to Corbett National Park stopping en route for birding at Corbett Falls. After arrival, you will explore the river edge at Kumeria in the afternoon for Tawny & Brown Fish-Owl, Asian Barred Owlet, Plumbeous Redstart, Brown Dipper and the three species of forktails. Other species that are possible in the forest are crested Tree Swift, Spangled Drongo, Blue-Bearded Bee-eater, etc. Corbett Park is the oldest national park in India and is home to the Royal Bengal Tigers and offers some spectacular bird watching opportunities. Mammals to see: Jackal, Terai Langur, Spotted deer, Leopard, Leopard Cat and maybe a tiger. More birds: Spangled Drongo, Red Junglefowl, Crested Treeswift, Brown Hawk Owl, Grey-headed Woodpecker and more. Overnight stay at Tiger Camp.
Day 8: Corbett National Park (3,000 feet)
Full day for birding and wildlife viewing. We will go for morning and afternoon safaris to different parts of the park. Birding in Ramganga & Kosi River is very rewarding for water birds such as River Lapwings, waders, mergansers and other waterfowl. While relaxing at the lodge or visiting the grasslands one can see Long-tailed Nightjar, Jungle Owlet, Spot-bellied Owl, Common Stonechat, Black Francolin, Purple and Crimson Sunbird, Golden-fronted & Orange-bellied Leafbird, Black-shouldered Kite, Hen harrier, Changeable Hawk-eagle, Chestnut-tailed Starling. Mammals to see: Jackal, Terai Langur, Spotted Deer, Leopard, Leopard Cat, Asian Elephant, Royal Bengal Tiger, Sloth Bear, Barking Deer, Small Indian Civet. Overnight stay at Tiger Camp
Day 9: New Delhi (700 feet)
Enjoy final morning jeep safari to Bijrani Range Forest for birds and tiger photography. After lunch, drive back to Delhi (7 hours). Arrive Delhi in the late evening. There will be a few stops along the way to view birds and wildlife and so we will be arriving back at our hotel late in the day, just in time for dinner.
Day 10: Fly Home
There will be a shuttle to the airport for flights back home.