Birding Tours Sweden Denmark Culture Adventure Trips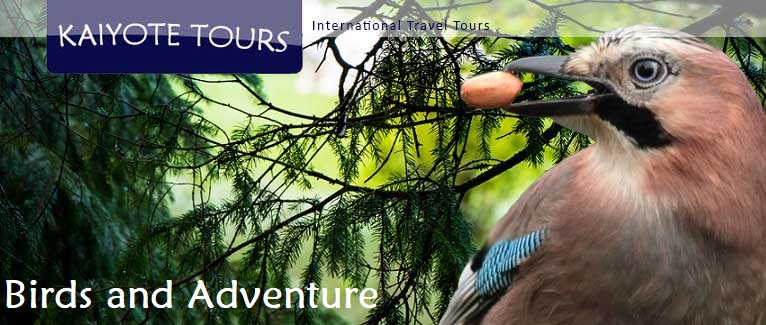 If you are interested in Birding Tours Sweden Denmark Culture Adventure Trips, come and join us at Kaiyote Tours!
Birding Southwest Sweden and Northern Denmark
Scandinavia is beautiful and serene. If you love boats and maritime history and spending time on and by the sea, this trip is for you. Scandinavia is a special place and we will be visiting some very unique locations in Sweden and Denmark. The great tour of southern Scandinavia starts in Copenhagen and travels through southwest Sweden. Most of the tour travels through southwest Sweden: The thick forests of the Kullaberg Peninsula and the sunny seashore cliffs of Hovs Hallar. There will be time for birding, hiking, nature loving, exploring, shopping, wandering, resting, museum visits, boating, meeting locals and eating lots of herring. Come to Scandinavia and have some fun!
Printable Bird List
(This is a checklist of birds that we have seen on this trip)
Travel Dates: June 16 – 25, 2022
Group Size: 6 travelers plus guides
Trip Length: 10 days
Rates Rate per person = $4,150 (based on double occupancy)
Rates include: Domestic transfers, lodging, breakfast, lunch, dinner, scheduled group tours, park entrance fees and basic travel insurance.
Not included: International airfare, customs & immigration fees and visas, alcohol, trip cancellation insurance.
Adventure level: Easy, please check the "Welcome" page for definition
Map of the travel route here: Sweden Map (opens a new page)
Day 1: Arrival in Copenhagen, Denmark
Flights are overnight with arrival on day one of the tour. You will be greeted at the airport and shuttled to your hotel. We will be staying in the heart of the city at the Kong Frederick Hotel, which is the oldest hotel in Copenhagen. Activities for the day depend on your arrival time.
Day 2: Copenhagen, Denmark
Copenhagen is a beautiful city, with great history and a lot interesting of sites. Copenhagen has numerous large parks and a beautiful waterfront for birding and exploring. We will prioritize the activities based on your interests.
Day 3: Helsingør, Denmark
It is a 1-hour train ride to Helsingør, Denmark and then a 20-minute boat ride across the water to Helsingborg, Sweden and from there a one-hour drive to the Kullaberg Peninsula. We will be staying in a small village along the water called Mölle.
Day 4: Hoganes and Kullaberg Peninsula
The Kullaberg Peninsula is a very beautiful part of Sweden. There are lots of birds and natural wonders here; from seabirds at the lighthouse cliffs to the passerines of the forest. Over 700 species of birds have been identified here. We will spend two days on the peninsula exploring the sea coast and the big forests of the area. There are a lot of good adventures and sites to see here, including birds.
Day 5: Hoganes and Kullaberg Peninsula
A full day of exploring the peninsula including the neighboring open areas of farmland and riparian areas; wonderful walks and historic sites to visit while we bird.
Day 6: Hovs Hallar and Torekov
It is a short drive to the small seaside village of Torekov and then it is out to the island of Hallands Väderö which is a very special small island with hiking trails and woods and a beautiful rocky shoreline. From Torekov it is a short drive to Hovs Hallar for the night.
Day 7: Hovs Hallar and Torekov
We will awake in the beautiful Hovs Hallar Nature Preserve, which has many miles of coastal trails to explore, both easy and challenging walks. The cliffs are home to seabirds and shrub habitat for many birds. The day will be a full day of birding and hiking.
Day 8: Helsingborg, Sweden
We will slowly make our way back to Copenhagen and spend one night in the historic city of Helsingborg, Sweden. Across the water is "Hamlet's Castle", which always makes for a great visit. There will be both seabirds and forest birds in Helsingborg.
Day 9: Copenhagen
Afternoon arrival in Copenhagen and we will have the day to revisit Copenhagen. We will be staying once again in the heart of the city at the Kong Frederick Hotel, which is the oldest hotel in Copenhagen.
Day 10: Fly day
Flights usually leave in the morning and you will be transferred to the airport for your flight home
Please note: The lodging described in this itinerary is always our first choice based on availability. Details of this trip are a little vague as it is VERY flexible. Destinations throughout the trip are based on the desires, ability and goals of the group.