Andes Birding Colombia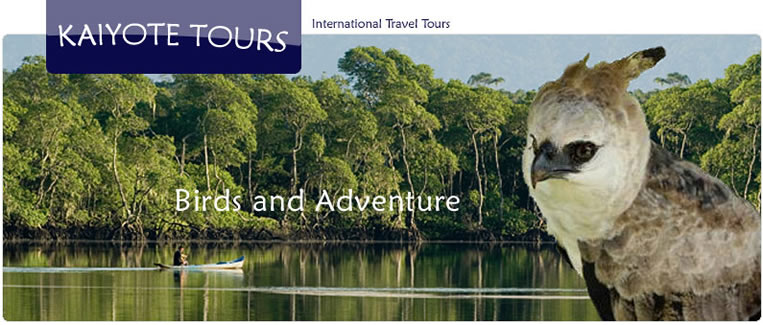 Colombia is fascinating. From the deep blue Pacific Ocean to the crystal clear Caribbean Sea, from Andean mountain peaks rising over 16,000 feet and down to the Amazon Basin; Colombia is stunning and a true adventure to explore. This trip focuses on birds and wildlife.
This trip starts with a few days in Bogotá and then we head to the high mountains of the Andes and then back to areas outside the Bogotá Valley for the remainder of the trip. We will visit the world's largest Paramo, with wondrous high altitude landscapes. There are over 1200 species of birds that travel through Colombia!
Printable Bird List (coming soon)
(This is a checklist of the birds that we have seen on this trip)
Travel Dates: December 1 - 10, every year, this is an annual trip!
Group Size: 8 Travelers plus guides
Trip Length: 10 days
Rates: Rate per person = $3,620 (based on double occupancy)
Rates are: Inclusive: Domestic transfers, lodging, breakfast, lunch, dinner, scheduled group tours, entrance fees & Allianz Deluxe travel health insurance.
Exclusive: International airfare, customs & immigration fees and visas, alcohol, personal expenses such as souvenirs and expenses relating to personal choices during free time, tips for guides
Note: This tour visits high altitude locations in the Andes. For anyone who might experience problems with high altitude, we can make arrangements for lower elevation locations.
Day 1 – Fly day
Depending on which airline you fly, your arrival day will vary. For example, if you fly Delta or United you can book a flight that leaves in the morning and arrives in the late evening on the same day. These are the flights we recommend you book. It is also possible to book a flight that leaves in the afternoon and then you will arrive in Bogotá on day 2, early in the morning. Either way is acceptable for us. Upon arrival in Bogotá, a company representative will pick you up at the airport and drive you to the hotel.
Day 2 – Bogotá
Today will be a chance to get to know the city of Bogota. There will be a historical walking tour of La Candelaria, but most of the day you will have free time to rest from your flight (or arrive) and relax. There will be a welcome dinner with a tour presentation about your tour of birding Colombia. Night at hotel in La Candelaria
Day 3 - Chingaza National Park
Chingaza National Park is located just outside of (1.5-hour drive) and it includes vast areas of high Andean forest, sub-paramo and paramo ecosystems and provides access to some key specialties. Here the Hummingbirds Observatory is located at an altitude of 9,800 feet in high Andean forest. The weather can vary magically from sunny to rainy many times a day and is not surprise to see the fog coming down the mountain as well. Night at hotel in La Candelaria.
Day 4 - Chicaque National Park
Chicaque National Park is a magnificent cloud forest located at 1.5 hours west from Bogota. The park spans across 600 acres and offers about 6.5 miles of trails and hosts over 300 bird species including the highly regarded Black Inca, Silvery-Throated Spinetail, Golden-billed Star-frontlet, Red-billed Emerald and Glowing Puffleg, just to name a few. From Chicaque it is a 1.5-hour drive to the municipality of San Francisco where the Enchanted Garden is located. The Enchanted Garden is a private residence located at an altitude of 5,000 feet. Some 300 hummingbirds can be seen at any moment coming to the 40 plus feeders present in the garden. 27 different hummingbird species have been recorded here including the unique and highly regarded Indigo-capped Hummingbird and both Red-billed and Short-tailed Emeralds. In late afternoon you will drive for around 2 hours to spend the night in the beautiful and historical municipality of Guaduas; birthplace to Policarpa Salavarrieta, a heroin of Colombia's independence quest and a beautiful town that preserves all the architecture and feeling of the Colonial times.
Day 5 - Victoria and Paramo del Ruiz
La Victoria municipality is conveniently located at about 2 hours from Guaduas in the Magdalena Valley that divides the Eastern and the Central Andes Cordillera. La Victoria is a great birding destination with over 200 species recorded that will provide a nice transition before going after birds of Paramo at a high altitude. Some specialties in Victoria include Black-faced Dacnis, Sooty Ant-Tanager, White-mantled Barbet and the spectacular White-bibbed Manakin. Just after lunch, you will drive for 3 hours to the foothills of Los Nevados National Park at Paramo del Ruiz, the highest point in the tour. Termales del Ruiz is a hotel located at the highest altitude of your tour, at around 11,480 feet with stunning views of the valleys and mountains of the paramo. The thermal pool for which the hotel is named is a steaming, hot, sulfurous delight, set behind the main hotel building, ideal for a truly relaxing experience after a day of birding. Páramo del Ruiz is a large expanse located within and surrounding Los Nevados. Eight volcanoes can be found within Los Nevados, including Nevado del Ruiz, looming 17,400 feet above sea level. There is a set of gardens that will attract 10 species of Hummingbirds that regularly come and visit the feeders set up in the main garden including the highly regarded Black-thighed Puffleg, Golden-breasted Puffleg, Sword-billed Hummingbird, Buff-winged Starfrontlet and the Viridian Metaltail. Night at hotel Termales del Ruiz.
Day 6 - Páramo del Ruiz
Today you will travel to the high elevation of Nevado del Ruiz National Park at 13,000 feet in search for the dazzling and very localized Buffy Helmetcrest; a plump little Hummingbird that feeds on a few species of flowering plants that bloom at different times of the year. The Buffy Helmetcrest has a population estimate of less than 1000 individuals, found almost entirely within Los Nevados and the surrounding area. and the marvelous Rufous-fronted Parakeet. This will be the chance to bird the paramo zone and its spectacular mix of unique species including Black-chested Buzzard-eagle, Andean Condor, Paramo Seedeater, Noble Snipe and the Black Flowerpiercer. In the forest patches you'll look for the amazing Paramo Tapaculo, Buff-breasted Mountain-Tanager, Ash-colored Tapaculo, Andean Pygmy-owl and Mountain Avocetbill. In the afternoon you will drive for just under 2 hours to the spectacular city of Manizales, a coffee capital and epicenter of cultural activities in Colombia. There will be an option to attend a local cultural.
Day 7 - Santa Rosa de Cabal
It is a 1-hour drive to Santa Rosa de Cabal which is the municipality in Colombia with the highest sighting records of the critically endangered Fuertes's Parrot, also known as the Indigo-winged Parrot. Other great birds to come and see here include Mountain Avocetbill, Grey-breasted Mountain Toucan, Black-billed Mountain-Toucan, Ocellated Tapaculo, Hooded-Mountain Tanager, Red-crested Cotinga, Golden-plumed Parakeet and the Speckled-faced Parrot. After lunch, you will drive for just over 1.5 hours to reach the beautiful Otun Quimbaya Nature Reserve, where birding happens mostly along a dirt road in front of the reserve's main entrance. You can bird around the small lodge exploring the excellent network of trails looking out for such marvelous species like Chestnut-crowned Antpitta, Golden-plumed Parakeet, White-throated Quail-Dove, Grass-green and Blue-winged Tanager, White-throated Screech-Owl, Rufous-banded Owl, and Stygian Owl. Night at Otun Quimbaya Lodge.
Day 8 - Wildlife Sanctuary Otún Quimbaya
Otun Quimbaya is well-known as the best site for the endemic, endangered and now very local Cauca Guan, as well as being a great site for Red-ruffed Fruitcrow, Chestnut Wood-Quail, Torrent Duck, Golden-plumed Parakeet, Stiles's Tapaculo and Grayish Piculet. The birding is along fairly flat trails and a road. The understory is pretty navigable and open, making this a great place to look for Antpittas, Wood-Quails, the Colombia Screech-Owl, Wattled Guans, Black-billed Peppershrike, Whiskered Wren among others. Night at Otun Quimbaya lodge.
Day 9 - Bogotá
After some early morning birding around the lodge and a great breakfast, we will begin our travel back to Bogota. There is some good birding to be done along the way and species include the Blue-naped Chlorophonia, White-naped Brush-Finch, Crimson-backed Tanager and Rufous-crested Tanager. There will be options to visit historic and cultural sites as well.
Day 10 – Transport to the airport
Most flights leave early in the morning and you will arrive home on the same day.
Please note: The lodging and itinerary described is always our first choice based on availability. If we must book with our second choice, the lodging type and itinerary is comparable.