4x4 Tours Great Sand Dunes National Park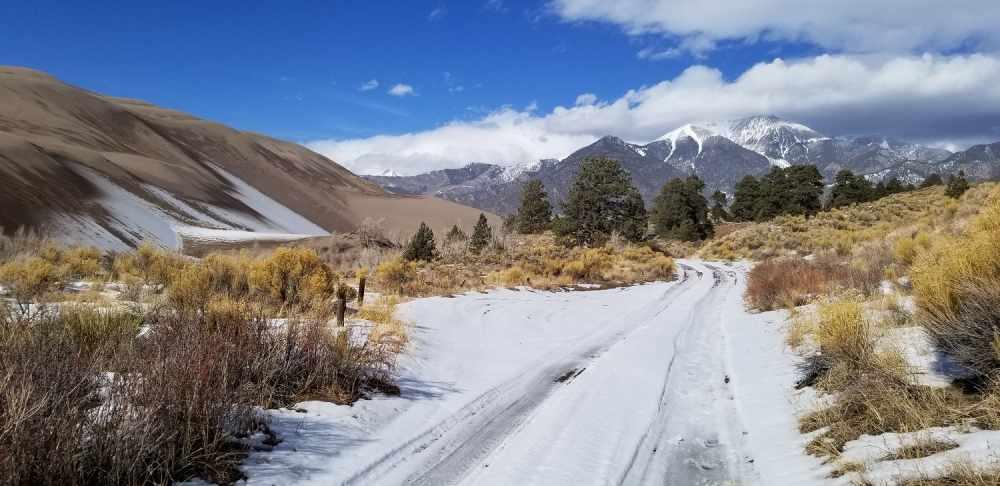 Please call us at 970-556-6103 or email us at KaiyoteTours@gmail.com for details about tours and locations
Pricing
Full day tours: $645 per day for 1 - 3 people, possibly 4 people, (vehicle has a small back seat). Price includes lunch, snacks and water to fill your re-usable water bottle. Price does not include your entrance fee into the national park.
Vehicle: Toyota FJ Cruiser, 2008
Locations
Great Sand Dunes National Park and Preserve and Medano Pass Primitive Road: It is 11 miles from the start of the primitive road to the Medano Pass. The road crosses areas of sand and crosses Medano Creek nine times. Starting at 8,170 feet, the roads gains 1,870 feet and ends at Medano Pass located at 10,040 feet. There are several hiking trails along the road for further exploring the area.
San Luis Valley and Surrounding Wilderness: On the west side of the San Luis Valley, opposite the sand dunes, are beautiful areas for exploring and camping. The La Garita, Penitente Canyon, and Elephant Rocks areas are part of San Luis Valley Bureau of Land Management (BLM federal land), with great dirt roads for 4x4 travel. The Monte Vista National Wildlife Refuge and the Alamosa National Wildlife Refuge, both have auto tour routes and nature trails for viewing birds and wildlife.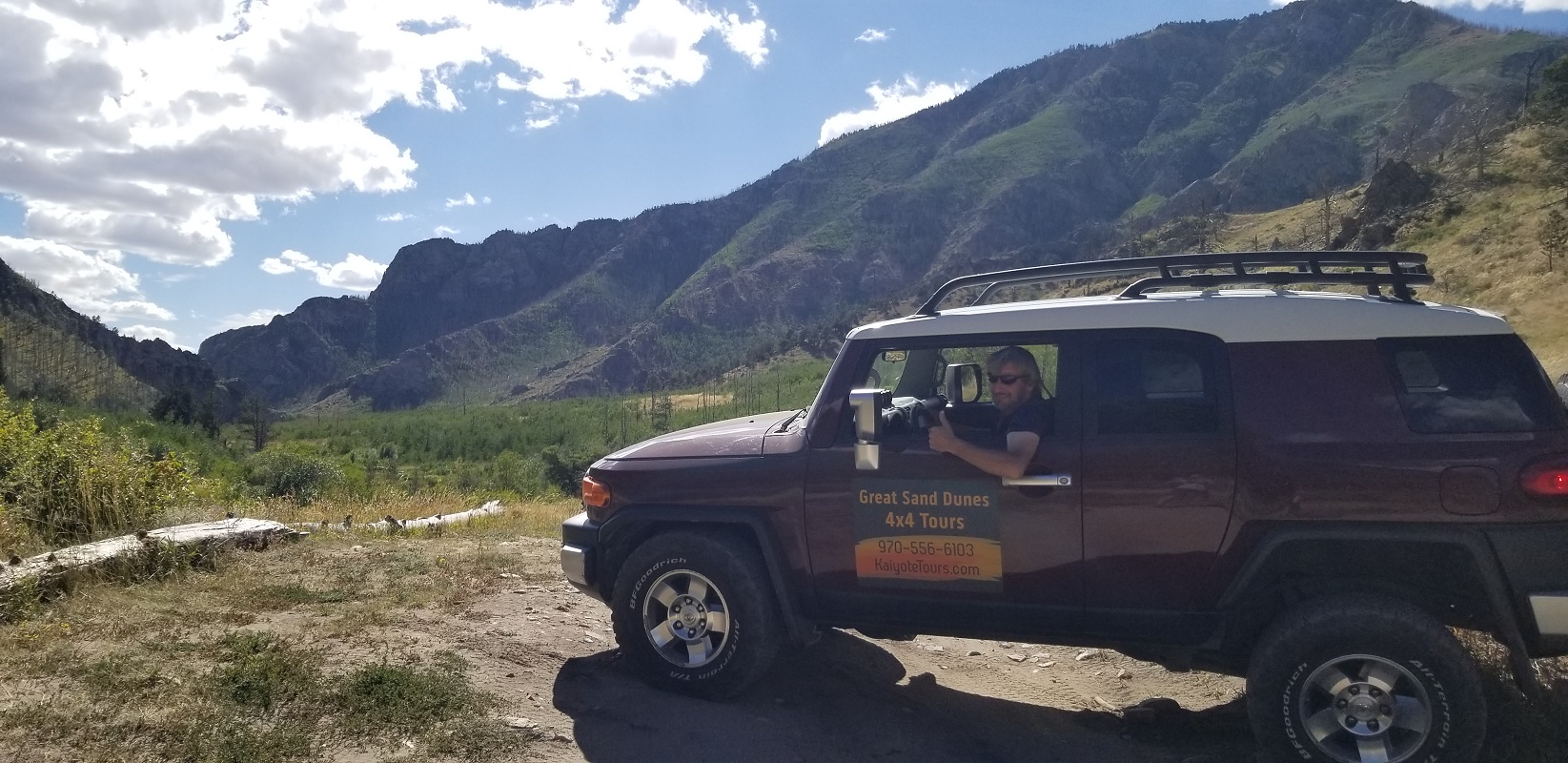 Private and custom tours at the Great Sand Dunes National Park and Preserve.
Kaiyote Tours is authorized by the National Park Service, Department of Interior, to conduct services in the Great Sand Dunes National Park and Preserve.