Nicaragua Birding Tours Matagalpa Managua Corn Islands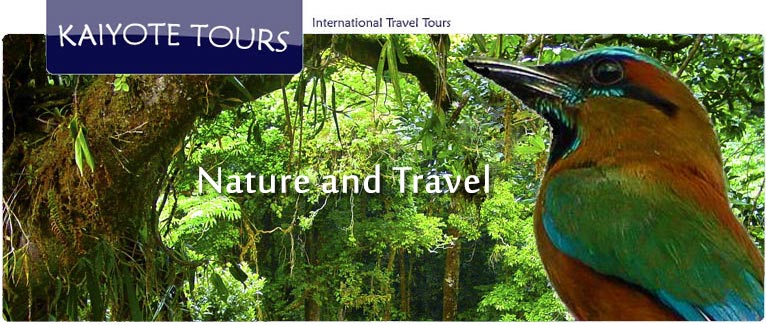 If you are interested in Nicaragua Birding Tours Matagalpa Managua Corn Islands, come and join us at Kaiyote Tours!
Beautiful land of tropical forests, volcanoes, rivers and lakes 
Birding, hiking, surfing, wandering, exploring 
Sandy beaches and oceans waves
Gallo pinto and Toña 
Ring of Fire 
Heart
Nicaragua is one of our favorite places!  Active volcanoes, a wild Pacific coast and Tropical Rainforests full of Birds and Monkeys and all sorts of interesting critters.  Granada is the oldest city in the Americas having been established in 1524.  We have five trips to Nicaragua every year, each trip is 10 days long and all trips offer great opportunities for birding, hiking and relaxing.  We are also happy to offer these trips by special request and private tours. 
If birding is your desire, in Nicaragua we can bird constantly. If you choose, you can join us for daily birding marathons from sun-up to check the early birds to well after dark in search of nightjars and owls. We usually see about 200 different species of birds on the "Cloud Forest" and "Rainforest" tours, these are the best tours for birding.  But if you would like to travel to Nicaragua for the love of nature and culture, you will also have many options for activities every day.  We can cater each day for your perfect trip. 
The January and February, "Cloud Forest" and "Rain Forest" tours, travel to places that are remote and pristine with beautiful nature and the places we stay at are isolated and we eat most of our meals at the lodges where we are staying. We really get to know the wonderful staff and local nature guides at these places.  All of the lodges have hiking trails.  
The July "Pacific" and "Volcanoes" tours are a great combo of nature and culture.  You will really get to know Nicaragua on these tours. We visit both rural communities and historic colonial cities.  The "Pacific" tour visits several estuaries and inland forest for birding and nature exploring and of course the coastal beach is great for walking and swimming. The month of July is hot, but it rains and most places we stay at are either on the water or have swimming pools.  
September is the best time to visit the Caribbean Corn Islands because the water is calm and clear.  On the Corn Islands there are great birds to see, but the main focus is snorkeling, diving and beach wandering.  The water of the Caribbean Islands is warm and beautiful.
On all trips you will see, learn and experience amazing things whether you are a birder, hiker or simply love nature and travel.   You will see birds, monkeys, horses, dogs, small mammals, amphibians, reptiles, insects, fish, volcanoes, mountains, rivers, lake, valleys, waterfalls, forests, boats and Nicaraguan culture, art and history.
A few details about Nature, Culture and Economy
Nicaragua is nearly the size of the state of Washington and has a population of six million. It is the largest country in Central America and is bordered to the north by Honduras, to south by Costa Rica, to the east by the tranquil calm Caribbean seacoast and to the west by the strong waves of the Pacific Ocean.  One fifth of the country is designated as a protected national park or reserve and the whole country is located within the tropic zone. So if you love traveling amongst abundant pristine nature, Nicaragua is a wonderful option and has a lot to offer. For birders, there are over 700 different species of birds to find and observe. 
Western Nicaragua is located along the Pacific "Ring of Fire" and has forty volcanoes within in its borders, many of which are still active. A visit to the top of the Mombacho Volcano offers great views of the Pacific lowlands and Lake Nicaragua. You can walk the trails at the edge of the crater and see and smell the beautiful tropical plants and flowers as hummingbirds zip past you. Lake Nicaragua is the largest lake in Central America and is home to a population of fresh water "bull sharks" with lengths up to eight feet. I have gone swimming in the lake many times and I will admit it makes me a little nervous. Along the west coast you will find migrating whales and if you time it right, you can watch thousands of Olive Ridley Turtles come ashore in mass to lay eggs.
The rainforest of the Atlantic lowlands along the 120 mile long Rio San Juan River is spectacular. Most of the Rio San Juan is the border between Nicaragua and Costa Rica. There are no roads, only boats to get you up and down the river. In addition to an abundance of birds, amphibians and reptiles, you will find three species of monkeys. In the Sabalos area, the Howler monkeys will sit in the trees above your jungle cabin and through the night they howl and call. It is an amazing experience to be awakened in the middle of the night to the songs of the midnight jungle. Any visit to the Atlantic lowlands should include a day or more at the Indio Maíz Biological Reserve. The rainforest here is pristine and abundant with magnificent trees and a wide range of wildlife. 
The stunning central highlands of Nicaragua rise to elevations of 5,900 feet in the cloud forest, which is also the coffee growing region. In some areas this is more of a deciduous dry forest with a thin understory. The Peñas Blancas Massif is part of the huge Bosawas Biosphere Reserve and here the rainy season is longer and wetter and so you will find amazing waterfalls and tranquility. This area has just recently opened up to tourism due to better road construction and there are already several eco-lodges and educational centers here. It is definitely worth a visit if you travel to Nicaragua.
Culture
I first traveled to Nicaragua in 2005. I knew very little Spanish and it was the local people who showed tremendous kindness in helping me as I traveled through the country. The people I met were proud of their communities and eager to show me the beauty of their land. They always fed me well and gave me great advice, although much communication was done via drawing pictures as I stumbled through my Spanish phrase book.  The people of Nicaragua, also called "Nicas", are a diverse group. The population is a mix between Spanish and indigenous people. Spanish is the main language, but there are four indigenous languages which are still spoken. Along the Caribbean coast, many Afro-Nicaraguans speak English as their first language. In the late 1800's many immigrants from Germany and The Netherlands settled in Nicaragua. 
Baseball: Unlike most Latin America countries where soccer is the dominate sport, Nicaraguans love American-style baseball. It is the country's most popular sport and 12 major league baseball players in the U.S. have come from Nicaragua.
Economy
Nicaragua's main industry is agriculture with the main exports being coffee, bananas and sugar cane. Logging is declining due to increased environmental concerns about destruction of the rain forests. Plans to construct a canal to connect the Atlantic and Pacific oceans are "sometimes" in motion with a Chinese company as the contractor, it is very controversial. Tourism has become the second largest industry and increases every year (pre-pandemic). The increase in tourism has also brought more foreign investment to the country. One thing I love about Nicaragua is that the tourist infrastructure is still developing. You can visit Nicaragua and still feel the culture and its natural beauty. Nicaragua is a wonderful place to visit.