Nicaragua Birding Tours Matagalpa Managua Corn Islands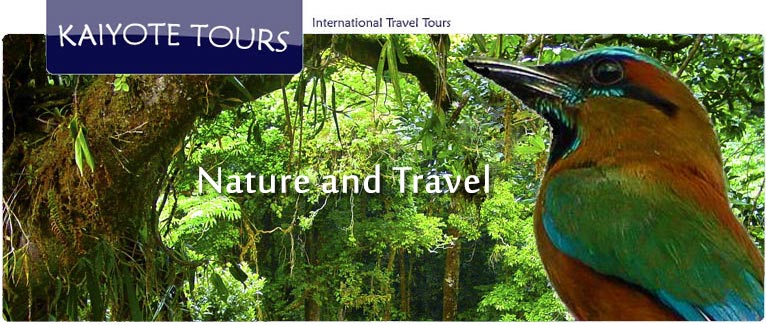 If you are interested in Nicaragua Birding Tours Matagalpa Managua Corn Islands, come and join us at Kaiyote Tours!
Beautiful land of tropical forests, volcanoes, rivers and lakes 
Birding, hiking, surfing, wandering, exploring 
Sandy beaches and oceans waves
Gallo pinto and Toña 
Ring of Fire 
Heart
Nicaragua is one of our favorite places! Active volcanoes, a wild Pacific coast and Tropical Rainforests full of Birds and Monkeys and all sorts of interesting critters. Granada is the oldest city in the Americas having been established in 1524. We have five trips to Nicaragua every year, each trip is 10 days long and all trips offer great opportunities for birding, hiking and relaxing. We are also happy to offer these trips by special request and private tours.
If birding is your desire, in Nicaragua we can bird constantly. If you choose, you can join us for daily birding marathons from sun-up to check the early birds to well after dark in search of nightjars and owls. We usually see about 200 different species of birds on the "Cloud Forest" and "Rainforest" tours, these are the best tours for birding. But if you would like to travel to Nicaragua for the love of nature and culture, you will also have many options for activities every day. We can cater each day for your perfect trip.
The January and February, "Cloud Forest" and "Rain Forest" tours, travel to places that are remote and pristine with beautiful nature and the places we stay at are isolated and we eat most of our meals at the lodges where we are staying. We really get to know the wonderful staff and local nature guides at these places. All of the lodges have hiking trails.
The July "Pacific" and "Volcanoes" tours are a great combo of nature and culture. You will really get to know Nicaragua on these tours. We visit both rural communities and historic colonial cities. The "Pacific" tour visits several estuaries and inland forest for birding and nature exploring and of course the coastal beach is great for walking and swimming. The month of July is hot, but it rains and most places we stay at are either on the water or have swimming pools.
September is the best time to visit the Caribbean Corn Islands because the water is calm and clear. On the Corn Islands there are great birds to see, but the main focus is snorkeling, diving and beach wandering. The water of the Caribbean Islands is warm and beautiful.
On all trips you will see, learn and experience amazing things whether you are a birder, hiker or simply love nature and travel. You will see birds, monkeys, horses, dogs, small mammals, amphibians, reptiles, insects, fish, volcanoes, mountains, rivers, lake, valleys, waterfalls, forests, boats and Nicaraguan culture, art and history.