Birding Rocky Mountain National Park

Estes Park and Grand Lake, Colorado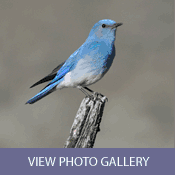 Over 300 different species of birds have been identified in Rocky Mountain National Park. The park covers 416 square miles and has 359 miles of hiking trails.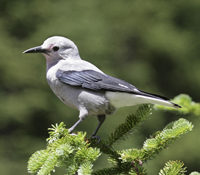 Kaiyote Tours is authorized by the National Park Service, Department of Interior, to conduct services in Rocky Mountain National Park.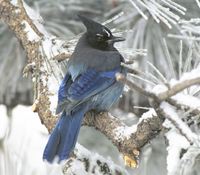 Private Birding Tours
Cub Lake and Upper Beaver Meadows are two of the best birding places to see a lot of different species of birds. But if you are looking for specific birds, we can take you to any location in the park to find specific birds. If you will be in the national park area for an extended period of time, we highly recommend spending time in all 5 life zones in the area. Starting in Rocky Mountain National Park, you will find different species of birds in the three major zones in the park: Alpine, Sub-alpine and Montane. Just east of Estes Park, you will find the foothills and the plains. We can arrange an extended birding tour of the area for you. Contact us for more info.
How many different bird species is it possible to see in one day in Colorado?  Our record is 108 different species. 
Pricing for private birding tours
1) Half day tours:  1 - 2 people $145 and $35 for each additional person. 
2) Full day tours:  1 - 2 people $265 and $35 for each additional person.
The tour fee does not include your admission fee to Rocky Mountain National Park, which is $20 per week per vehicle. 
Below are printable lists of the wildlife we have seen in Rocky Mountain National Park and on a few of our favorite trails for nature hikes. Print page one of the checklist first. Then using the back side of page one for the second page, you can make a small pamphlet.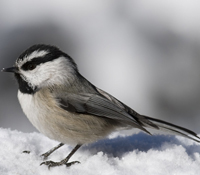 Cub Lake – moderate level hike. This is our best hike for birds and wildlife. Trailhead 8080 feet: 4.6 miles round trip and 540 foot elevation gain. Cub Lake is a large lily covered pond where Ring-necked ducks nest and bears like to swim. The trail starts along Moraine Park and follows along marshy ponds before it heads up to Cub Lake.
Upper Beaver Meadows Ute Trail – moderate level hike. This is our most difficult hike. Trailhead 8,440 feet; 4.3 round trip and 870 foot elevation gain to 9,310. This hike is great for birds, elk, coyotes and little critters. The trail starts out at the Upper Beaver Meadows picnic area and follows the Ute Trail to the top of the moraine with great views of Longs Peak and Moraine Park.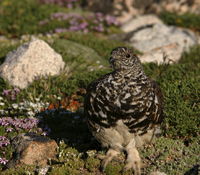 Hollowell Park and Mill Creek Basin Loop – easy level hike. Trailhead 8400 feet; 3.4 miles round trip and 620 foot elevation gain. This is a great hike for birds and wildflowers.The trail starts out in a small meadow where beavers have damned up Mill Creek and willows have filled in the area. The trial then follows the creek, which has many beautiful little cascades. The trail rises through an aspen grove and then through pines where it drops down into Mill Creek Basin.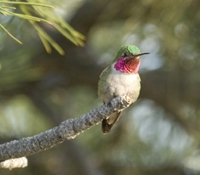 You should bring
1) Backpack for your gear
2) Rain poncho
3) Bug spray
4) Sunscreen (for lips too)
5) Hat
6) Sunglasses
7) Binoculars
8) Field guide
Wear
Layered comfortable clothes.
Be prepared for both warm and cold weather. Wind/rain pants and jacket are highly recommended, especially for full day hikes. Rain showers are likely. For hikes above 12,000, bring hat and gloves.
Shoes: Either hiking boots or athletic shoes, as long as they are already broken in and comfortable. Hiking boots that go above your ankle are strongly recommended because they will support and protect your ankles from injury.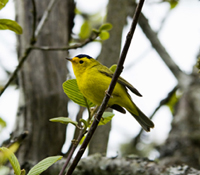 Printable directions to The Beaver Meadows Visitor Center at Rocky Mountain National Park on Highway 36
Payment and cancellation policy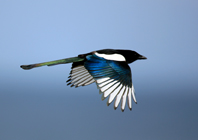 Full payment is due 72 hours prior to tour. There are no refunds within 72 hours of tour.  We accept Visa, MasterCard, Discover and American Express.
Site Map
|
Contact Us