Uganda Birding and Wildlife Tour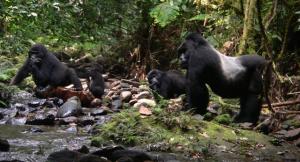 This page is still under construction and will be posted in late January 2019.
Uganda: Birds and Wildlife, March 27 - April 4, 2020
This tour is all about birds and more birds and you will see African mammals as well. If you like to hike, there is an option to see the mountain gorillas.
Please contact us for more details.
Uganda Birding and Wildlife Tour