Birding Åland Islands Tour Sweden Finland Midsummer Trip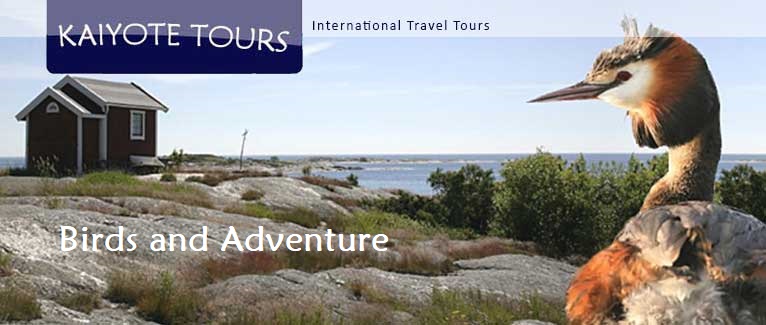 If you are interested in Birding Åland Islands Tour Sweden Finland Midsummer Trip, come and join us at Kaiyote Tours!
Birding Åland and Midsummer Fun
If you love boats and maritime history and if you love spending a lot of time on and by the sea, this trip is for you. The Åland Islands are a very special place and we will be visiting some very unique locations. We will travel to Stockholm before heading to the Åland Islands of Finland. Then we travel back to Stockholm for our flight to Oslo. From Oslo we will travel by boat back to Denmark.
We are still working on this web page and the completed itinerary should be posted in May 2019. Please contact us with any questions that you have about the tour. We are booking for this trip.
Printable Bird List
(This is a checklist of birds that we have seen on this trip)
Travel Dates: June 15 – 24, every year, dates don't change
Group Size: 6 travelers plus guides, spaces left for 2020 = 6
Trip Length: 10 days
Rates Rate per person = $3,650 (based on double occupancy)
Rates include: Domestic transfers and transportation, lodging, breakfast, lunch, dinner, group tours, entrance fees and Allianz travel medical insurance.
Not included: International airfare, customs & immigration fees and visas, alcohol, trip cancellation insurance.
Map of the travel route here: Sweden Map (opens a new page)
If you would like to see recent photos click here: Newsletter Archives (opens a new page)
More photos can be found here: Photo Gallery (opens new page)
Summer Solstice: Sunrise 3:30 am, Sunset 10:07 pm, 18.5 hours of sunlight. Temperature averages from 55 – 65 degrees (low – High)