Welcome to Kaiyote Tours

Travel with the Best!
At Kaiyote Tours we specialize in birding, botany, wildlife viewing and nature travel.  Our trips offer unique experiences and great opportunities for learning and adventure.  We travel in small groups of 7 – 10 travelers with knowledgeable guides. We are outdoor educators: teaching you about the natural world is our focus.
Kaiyote Tours never misses an opportunity for a little fun; perhaps an afternoon of learning how to surf or maybe climbing up into a rainforest canopy platform to sleep with the parrots or even exploring and swimming in deep beautiful caves. Sometimes we travel first class and sometimes we take the "chicken bus". Exploring local cultures and meeting the local people is part of the fun.
If you love birds, wildlife and the thrill of getting to remote places, the trips we offer are for you. On all trips, it is our goal to see as many birds and interesting critters as possible. We also, however, appreciate that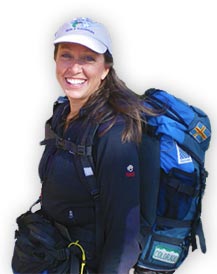 travel is always more than that. The places you will get to in your life and the people you meet along the way will be some of the most memorable experiences you will have. It will change your life.
Birds are some of the greatest travelers of the world. Where they lead, we will follow.
Get out and see the world!
Join us for Nature & Adventure Travel.

Kaiyote Snow


The world is a book and those who do not travel read only one page. 
- St. Augustine (354-430 A.D.)
Site Map
|
Contact Us